Reopening Campus: Building Student Community Amid COVID Restrictions
Last updated April 19, 2021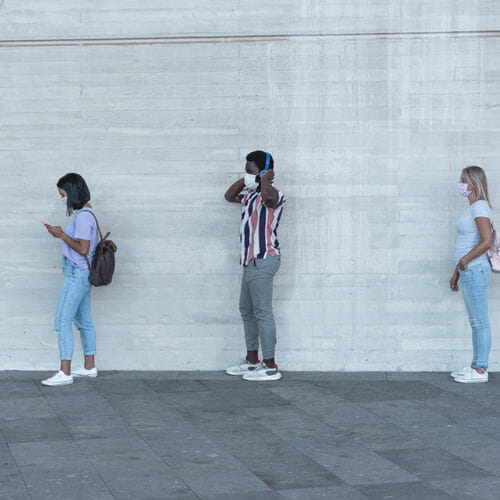 Reopening Campus: Building Student Community Amid COVID Restrictions
Last updated April 19, 2021
---
How can you build community while navigating ever-changing COVID-19 guidelines?
Overview
As more institutions announce their reopening plans for fall 2021, Student Affairs leaders are faced with a challenge: How might building community among undergraduate students look different when campuses reopen amid shifting COVID-19 safety restrictions?
Join us online for a 2-hour, highly interactive discussion and brainstorming session around this topic, focusing in on three key areas of Student Life: Orientation, Housing, and Student Activities. Our facilitators will share how their campuses are approaching their planning while navigating state, local, and institutional COVID-19 guidelines. You will actively participate in large and small group discussions framed around questions such as:
How might these critical areas of student life look different as restrictions loosen?
What creative new approaches can we take to build community in this new, post-COVID-19 context?
How can we address isolation while also encouraging COVID-safe behaviors among students?
What steps can we take now to enable quick pivots if a campus outbreak occurs?
What positive practices have come out of the pandemic that we will want to continue moving forward?
We recognize that institutions are grappling with different elements of student community building depending upon their institutional type, size, state regulations, and a variety of other factors. Our aim for the session will be to build a network of peers to share challenges, successes, and strategies around community building in this new, shifting context and work together to curate a list of ideas to try and questions to ask.
Agenda
May 20, 2021
1:00 – 3:00 p.m. Eastern
This two-hour virtual training will begin with our expert facilitators setting the stage and sharing their current thinking and institutional approaches to building community in this post-pandemic context. We will work together as a group to brainstorm ideas, strategies, and challenges around community building for undergraduates within the following areas (questions listed are intended to be illustrative, not exhaustive):
Orientation
How might orientation look different this year? What elements of virtual orientations might continue and what should be face-to-face?
---
Housing
How can we address an outbreak in a residence hall? With more rooms being filled, where will we have students isolate in the case of a positive COVID test? What kind of training and support will RA's need to prepare them for this new era?
---
Student Activities
How can we rethink campus traditions––such as welcome week or homecoming––to ensure we are working within COVID regulations? What steps can be taken to encourage safety among student-led events?
Who should attend?
This training will primarily benefit Student Affairs leaders. Other institutional leaders who are serving on task forces or planning committees related to the fall 2021 reopening of campus may also find this discussion valuable.
Get this + 100s more FREE
Already a Member? Login
20+
years serving higher ed
3,500+
institutions served
200,000+
faculty and staff participants