Creating Community While Navigating Heteronormative Culture: A Discussion for LGBTQ Leaders in Higher Education
Last updated January 31, 2023
Creating Community While Navigating Heteronormative Culture: A Discussion for LGBTQ Leaders in Higher Education
Last updated January 31, 2023
---
Make connections, build community, and explore strategies to succeed with LGBTQ higher education leaders.
Overview
LGBTQ faculty and staff continue to lead in higher education—despite the ways in which heteronormative culture continues to perpetuate systemic marginalization and underrepresentation of LGBTQ leaders. In addition to a commitment to dismantling the heteronormative and cisnormative systems that create these inequities, it's also vital to provide the space for current and future LGBTQ leaders to build community, celebrate accomplishments, explore strategies to navigate these challenges and succeed professionally.
The goal of this session is not to suggest that LGBTQ leaders must lead a certain way to be successful—but rather to provide a space for LGBTQ leaders to build community and learn from one another as they navigate and lead within a heteronormative culture.
Agenda
May 3, 2023
2:00 p.m. – 3:00 p.m. Eastern
Dr. Whitney will kick off the session by sharing insights into the ways how she created a framework for successfully navigating through any leadership position in a way that honors our whole identity, including our LGBTQ identity, and better ensures one's professional success.
Next, attendees will have the opportunity to drive the conversation with the goal of sharing and learning from others' challenges and successes in higher education leadership.
Finally, participants will explore how they can continue to build connections throughout their leadership journeys. We will provide an opportunity for anyone interested in creating a connection to continue the conversation, as well.
Get this + 100s more FREE
Already a Member? Login
20+
years serving higher ed
3,500+
institutions served
200,000+
faculty and staff participants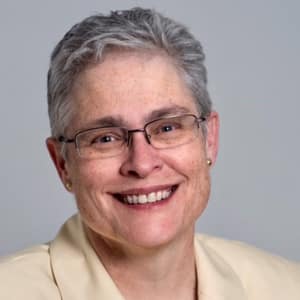 Karen M. Whitney, Ph.D
President Emerita, Clarion University | Executive Coach
>