An Intersectional Approach to Addressing Food Insecurity
Last updated September 23, 2020
An Intersectional Approach to Addressing Food Insecurity
Last updated September 23, 2020
---
Increase access and decrease stigma for students of all identities experiencing food insecurity.
Overview
We know that students with marginalized identities are more likely to experience food insecurity. Now data shows the disproportionate impact of COVID-19 on the health and financial wellbeing of People of Color, including those from Black and Indigenous communities. These disparities, in conjunction with recent incidents of racial injustice, prompted the University of Oregon to reexamine how they were serving BIPOC students experiencing food insecurity.
Knowing these inequities would likely worsen, University of Oregon's Food Security Task Force adjusted their response to support students beyond baseline health and safety precautions. The task force adapted seven food security initiatives—ranging from a food pantry to a Supplemental Nutrition Assistance Program (SNAP) enrollment program—to better serve students in the context of the pandemic and racial injustice.
Join us to learn how the University of Oregon is working to decrease stigma and increase access for students of all identities experiencing food insecurity—and the strategies you can adopt on your own campus to do the same.
Agenda
Our expert speaker will share why and how the University of Oregon pivoted to serve students facing food insecurity considering both COVID-19 and the movement for racial justice. Participate in this interactive webcast to brainstorm solutions that work for your students. During this one-hour session, we'll cover the following:
Understanding Student Needs Through an Intersectional Lens
Better understand the inequities Black, Latinx, Indigenous, and non-traditional students, in addition to veterans and students with families may face when it comes to food insecurity.
Learn how environmental justice, human equity, and intersectionality are shaping the University of Oregon's food security programs during the pandemic.
Intersectional Solutions
Learn about University of Oregon's adaptation of seven different food security initiatives.
Identify immediate and long-term actions you can take to better serve students at the intersections of race and food insecurity.
Who should attend?
This program will be most helpful for those leading or supporting a food insecurity program on campus.
Get this + 100s more FREE
Already a Member? Login
20+
years serving higher ed
3,500+
institutions served
200,000+
faculty and staff participants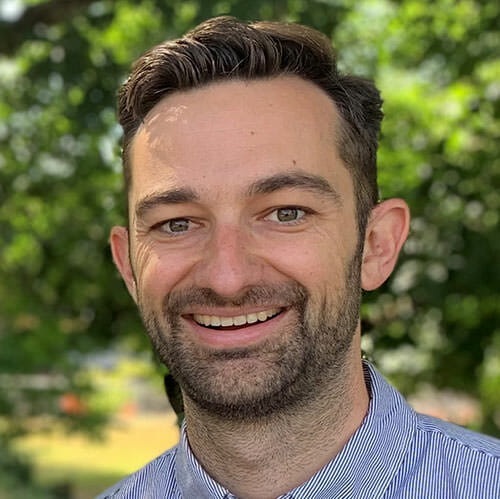 Dr. Taylor McHolm
Director for the Student Sustainability Center, University of Oregon