Design Faculty of Color Affinity Spaces to Improve Retention
Last updated September 18, 2020

Design Faculty of Color Affinity Spaces to Improve Retention
Last updated September 18, 2020
---
Create affinity spaces that validate and empower your faculty of color.
Overview
Building affinity spaces for your faculty of color is one way you can improve retention efforts. These spaces not only connect underrepresented faculty to each other, they increase faculty productivity and institutional loyalty. However, it's not enough to simply offer these affinity spaces – you must also organize them with clear structure and intention, so that faculty of color know their voices and concerns will be heard and responded to by upper administration.
Join us online and learn how to create a structure for your affinity spaces that engages both faculty of color and administration. Our expert instructor will guide you through an 8-step process for formalizing the design, budgeting, policies, and procedures of your affinity spaces so that collaboration between faculty of color and upper administration is made easy and your faculty of color feel supported.
Agenda
After reviewing the benefits of establishing faculty of color affinity spaces, our speaker will walk you through the eight steps required to formalize your campus affinity groups, including:
Identifying informal and formal groups – both new and existing
Using data to identify the needs for an affinity group
Creating institutional policies and procedures
Developing a funding structure
Creating an application process
Identifying meeting structures
Conducting assessments
Coordinating programmatic initiatives and campus outreach
Who should attend?
Faculty, academic leaders, and representatives from Human Resources who oversee recruitment or retention efforts for faculty of color will benefit most from this webcast. This training is designed for campuses who are looking to develop new affinity spaces or refine existing ones for their faculty of color and other minoritized faculty members.
Get this + 100s more FREE
Already a Member? Login
20+
years serving higher ed
3,500+
institutions served
200,000+
faculty and staff participants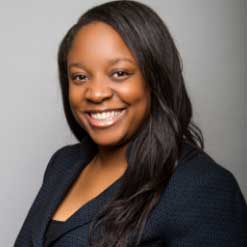 Jeanine Bias
Chief Diversity Officer, Office of the President, Sam Houston State University
>