Centralized and Integrated Leadership Development: A Model from Columbus State University
Last updated October 19, 2020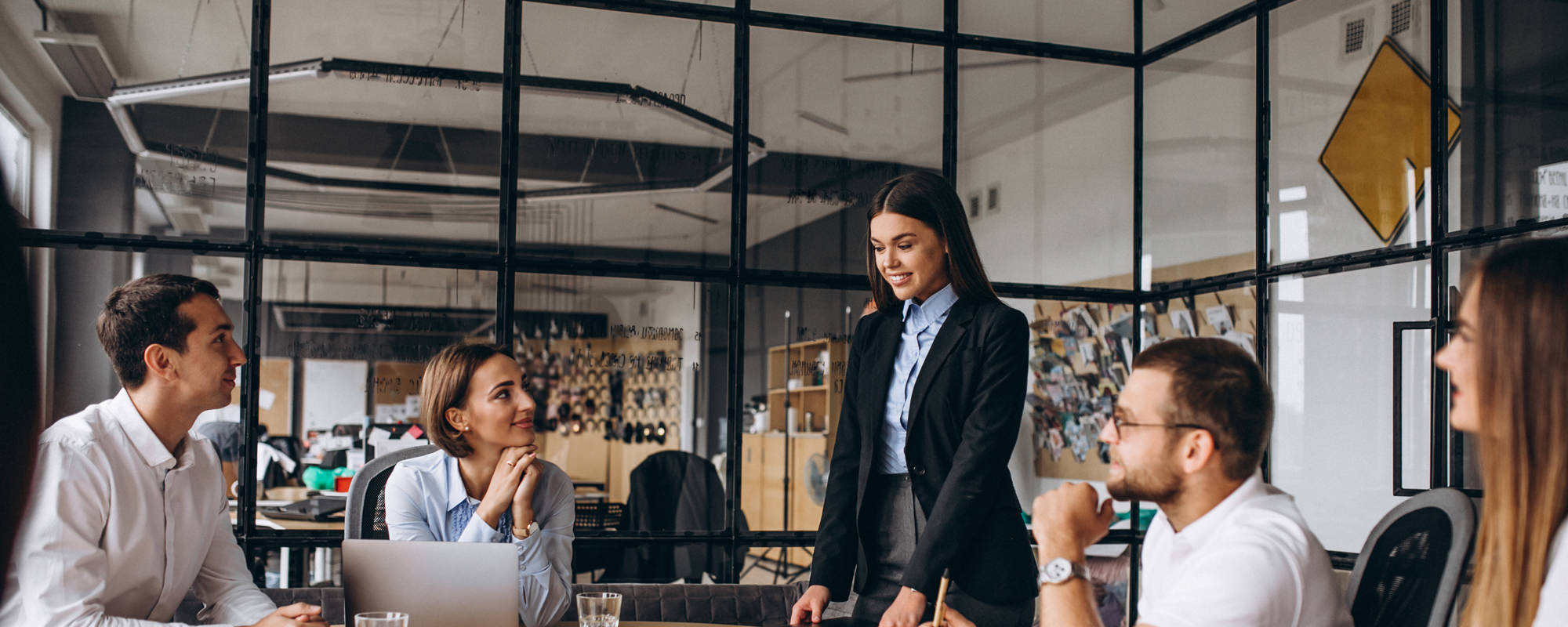 Centralized and Integrated Leadership Development: A Model from Columbus State University
Last updated October 19, 2020
---
Create a shared culture of leadership development across your campus.
Overview
To ensure your faculty, staff, and students are prepared for the future of the workplace and are well positioned to become the leaders of tomorrow, it is vital to invest in their leadership development today. You likely already have many leadership development programs across your campus, but they might operate separately from each other, reach limited audiences, or struggle to self-sustain. A more effective way to offer leadership development is to create a single program that is easily accessible, inclusive to all, and embedded in the fabric of your everyday work.
Join us online and learn how Columbus State University has done just that. No longer is their leadership development distributed across multiple departments across campus — instead, they have created a self-sustaining, centralized, and integrated model that embeds leadership training throughout the university. By having faculty, staff, and even students sit side-by-side to share perspectives, they are breaking down barriers and uniting the campus community. In addition, they extend their reach into the larger community by training and collaborating with organizations and business leaders. The benefit of a model like this is that all faculty, staff, and students receive the same message: that their leadership development is important and worth investing in.
Agenda
Section 1: Leadership Development Across All Communities
Our expert instructors will introduce the leadership development programs offered for the following communities:
Faculty and Staff: L.I.V.E. CSU is a collection of four programs designed to provide all university faculty and staff with leadership programming at various stages of their career.
Community Leaders: The Leadership Institute is a university-based consulting group that has worked with more than 200 organizations to provide thousands with leadership development, coaching, and more.
Students: Learn about how the Leadership Institute and L.I.V.E. CSU partner together to include and reach students on campus.
Section 2: The Benefits and Impact of a Centralized and Integrated Model
Hear some success stories and outcome data that demonstrates high levels of engagement and satisfaction as a result of this centralized and integrated model.
Section 3: Key Considerations for Designing a Centralized and Integrated Model
You will learn how Columbus State University has approached the design and development of their centralized model and hear lessons learned for achieving similar integration on your campus. Specifically, you'll walk away with insights on how Columbus State University has:
Established a centralized reporting structure for all leadership programming across campus
Created financial stability by developing a self-sustaining leadership development program
Included faculty and staff in defining and designing content
Developed partnerships across campus and aligned those partnerships around common values
Aligned the leadership curriculum with the strategic plan and values of the university
Who should attend?
If you're looking for ways to unify or strengthen your on-campus leadership programs, this webcast is for you. This training is specifically designed for senior leaders, human resources, or others looking to align and integrate separate and distinct leadership programs.
Get this + 100s more FREE
Already a Member? Login
20+
years serving higher ed
3,500+
institutions served
200,000+
faculty and staff participants
>