Engage with corporate partners in a way that serves both your priorities and theirs.
Overview
Over the last several months, you may have found that building corporate partnerships has been more difficult. Many companies are pulling back on financial commitments outside of essential business. In this age of economic uncertainty, it is more important than ever to have an engagement strategy with your potential and current corporate partners that can push past these barriers.
Join us online for this virtual conference to learn how to rethink your corporate engagement strategy and realign your priorities with the needs of your partners. In this interactive event, you will learn how to:
Initiate conversations with alumni to identify and assess partnership viability
Gather and track the most valuable information to create alignment with partners
Create partnership agreements that best serve both parties
Steward relationships in a way that puts the company's mission front and center
Individual Consulting Time
As part of your registration you will receive a 15-minute 1:1 consultation with one of our conference instructors. Through this dedicated time, you and your team will have the chance to address challenges and questions specific to your institutional context.

Who Should Attend
This conference is specifically designed for anyone looking to explore new ways of managing their corporate relations and partnerships. If you're struggling to build new partnerships or steward existing relationships forward, this training is for you!
Whether you represent your entire campus or a specific school, or whether your entire role or a portion of your role is dedicated to corporate relations, you will find the best practices shared at this training valuable. Corporate engagement professionals in a central office on campus, as well as institutional leaders, deans, VPs for Research, advancement professionals, or career services professionals will benefit from the content shared.
Follow Through With Success Coaching
Have you ever gone to a training only to find that you came back with great ideas but don't have the time, support, or skills needed to make the changes?
Academic Impressions has produced thousands of trainings and we have learned that utilizing a coach after attending a conference helps provide accountability and bridges the training with the on-the-ground work of getting the job done.
As a result, we are now offering success coaching on select conferences.
Purchase this

training + 3 one hour follow up success coaching calls

Work with an assigned coach who has extensive experience in higher ed.

Get individualized support to help you follow through on what you've learned.

Workshop your plans, run your ideas by someone and get additional help/practice.
To learn more, contact Elizabeth Ross Hubbell at elizabeth@academicimpressions.com or purchase the Premium Pass with success coaching below.
The Academic Impressions Online Learning Experience
Intentionally Designed
Online Learning
Our virtual trainings go far beyond just replicating PowerPoint presentations online: these experiences are intentionally designed to give you the kind of robust and dynamic learning experience you've come to expect from Academic Impressions. These trainings provide you with an active learning environment and an online space where you can explore ideas, get inspired by what your peers are doing, and understand the range of possibilities around a certain topic. You will leave these sessions with practical solutions that you can take back to your team or task force.
What you will get:
A dynamic, interactive, and high-touch virtual learning experience designed to engage and set you up for growth
Seamless online face-time, networking, group work, and Q&A opportunities from the comfort of your own workspace
Practical takeaways and hands-on knowledge
Guidance from vetted subject matter experts
Unlimited access to all recorded online sessions
See What Our Attendees are Saying
"At first, I was skeptical that a virtual conference was capable of being both engaging and informational - but Academic Impressions has mastered it! The 3-day online event was structured in a creative way that all participants had multiple opportunities to interact with each other and the presenters. No one's questions went unheard or unanswered. Thank you for this great experience, it has changed my view of virtual conferences and I look forward to attending more in the future."
- Desiree Ford, Digital Communications Manager, Binghamton University
"The virtual conference has been amazing. The presenters have all been great and the information they've provided is going to help us better use our social media. Even though this conference had to be virtualized due to COVID-19, the online format has been set up in a way that we can all collaborate and share ideas. I'm very eager to take what I've learned back to campus and start implementing new ideas."
- Chris Forde, Coordinator of Marketing & Public Information, Lincoln Trail College
Day 1 | All times in Eastern
Welcome and Introductions
11:00 – 11:30 a.m.
---
Approaching Relationships with One Voice
11:30 a.m. – 12:30 p.m.
Ensuring that your internal communication with campus stakeholders is well-aligned is crucial for successful external engagement with corporate partners. Building cross-campus relationships that allow your office to speak externally with one voice - a voice of shared institutional priorities and values - will increase your success in identifying and partnering with local or national companies.
---
Break
12:30 – 12:45 p.m.
---
Identifying and Assessing Partnership Viability
12:45 – 1:30 p.m.
Conducting research on the companies you're interested in partnering with is a foundational step prior to reaching out to engage with them. Identifying alumni as your "way in" is a primary part of this strategy and will help you assess the viability of a potential partnership. Using case studies and examples, you will learn how to put your best foot forward in your initial engagement.
---
Long Break
1:30 – 2:00 p.m.
---
Creating Alignment by Being Partner-Centered
2:00 – 3:00 p.m.
As you learn who on your team the funder wants to work with, it is essential to build your alignment with the company from a donor-centric perspective. Organizing around a partner-centered perspective requires strategic time management and also requires you to uncover information that needs to be systematically recorded and shared within your office. This session will focus on the steps you can take to be externally facing as you build alignment with your corporate partner.
---
Break
3:00 – 3:15 p.m.
---
Developing a Holistic Support Agreement
3:15 – 4:15 p.m.
Approaching an agreement with a holistic lens that allows each partner to mutually benefit from the collaboration is crucial to a long-term partnership. In this session, you will learn what each partner should be willing to support, what expectations to set as deliverables, and how the agreed-upon goals impact the dollar amount your partner is contributing.
---
Connecting with Peer Institutions
4:15 – 5:00 p.m.
During this networking time, you will have the opportunity to connect with peer institutions to share the challenges your office has faced this year, the successes you've had, and the best practices you have learned from communicating with partners in a digital climate.
---
Day 2 | All times in Eastern
Refresh and Reset
11:00 – 11:15 a.m.
---
Building a Stewardship Mindset
11:15 – 11:45 a.m.
We will discuss how to cultivate a stewardship mindset that builds off an alumni relations approach. If you want your corporate partners to feel the same pride as your alumni do, it is important to keep them "in the loop" when it comes to institutional developments, especially as it relates to the mission of their business
---
Measuring and Sharing Successful Outcomes
11:45 a.m. – 12:45 p.m.
It is important to regularly measure and share the successful outcomes of your partnership. In this session, we will discuss how and why measurable outcomes are shared, and you will be encouraged to share examples of the creative ways you share information with your corporate partners.
---
Action Planning and 1:1 Consultation with Instructors
12:45 – 4:00 p.m.
Before heading back to your busy day, we want to make sure that you have time to distill the content learned into actionable next steps. During this final session, you will form a strategy on how to engage with the donor you have identified. While you fill out this action plan, you and you team can have a 15-minute 1:1 consultation with either speaker to get advice on the next step you can take at your institution.
Note: Throughout the program, when appropriate, we will address the nuances of how these topics apply to foundation relations.
Christopher S. Groff
Assistant Vice President, Corporate and Foundation Relations, Office of University Advancement
Fairleigh Dickinson University
Chris manages the CFR philanthropic planning, research, and stewardship process for all of Farleigh Dickinson's campuses. His work and leadership has successfully led to an increase in the number of strategic corporate partnerships and grants dollars at FDU since 2004.
Lorena McLaren
Executive Director, Corporate & Foundation Relations, North Carolina State University
Lorena engages with university leadership to build and direct a central program that establishes and fosters successful partnerships with industry and foundations to support university priorities. Her experience in Corporate & Foundation Relations includes roles at Carnegie Mellon University and University of Washington.
ACADEMIC IMPRESSIONS MEMBERS
Get access to THIS virtual conference only.
Virtual Conference + Success Coaching
Get access to THIS virtual conference + success coaching.
$1,495 $1,395
through Nov 23, 2020
Get access to THIS virtual conference only.
Virtual Conference +
Success Coaching
$2,195 $2,095
through Nov 23, 2020
Get access to THIS virtual conference + success coaching.
Get this virtual conference + 100s more FREE with membership!
Questions About the Event?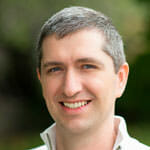 Nick Pettet
Program Manager, Academic Impressions