Take an intersectional approach to create more inclusive environments for your students and colleagues.
In order for your students and colleagues to feel that they are a part of an inclusive environment, they must feel whole, seen, and affirmed. Intersectionality is a theoretical framework that illustrates how social identities are interconnected and create overlapping systems of oppression. By having an intersectional mindset when engaging with your students and colleagues, you are better able to demonstrate that they can be their full selves. Having this kind of mindset requires us to engage in critical reflection and take action to remove barriers that obstruct our students' and colleagues' pathway to success.
This course will take a foundational approach to help you:
Develop an understanding of the historical context and definition of intersectionality.
Identify and explore how your own intersecting identities shape your professional practice.
Be able to implement strategies to build more inclusive learning environments that help your students and colleagues thrive.
This course is designed for anyone interested in learning about the concept of intersectionality within a higher education setting. This course is most beneficial to anyone unfamiliar with the concept of intersectionality or interested in exploring the application of this concept within the context of higher education.
This course is part of our foundational Diversity, Equity, and Inclusion series—an intentional collection of personal development and skill building trainings—which provide education and awareness-building, self-reflection, and ways to speak up and take action.
The following lessons are included with this course.
Course Highlights
34 total minutes of video instruction

10 short videos

3 reflective activities

1 comprehensive downloadable workbook

Valued at $395. Free for members.
97% of Participants Are Satisfied With Our Video Courses
Dr. Paige Gardner
Assistant Dean of Students and CARE Case Manager, Loyola University Chicago
Dr. Paige J. Gardner (she/her/hers) has a depth of experience in crisis management, facilitating diversity & equity trainings, identity development workshops, and professional development retreats for college students, staff, and faculty. Her research agenda focuses on gender-equity in the workplace as well as scholar-practitioner identity development. As a queer, Black, Woman of Color, Paige finds great importance in advocating, empowering, and building solidarity-based coalitions with and for those on the margins of society. Inspired by the African proverb, Ubuntu, "I am, because we are," Paige builds community, cultivates change, and creates space for others to take lead.
Membership Includes All Content and Much More
Buy membership based on desired number of users  
Invite users to your membership
Engage with upcoming and on-demand online trainings 
Learn more about membership benefits, included content, and pricing.
Questions about membership?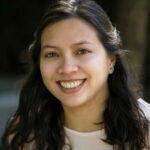 Meghan Paladino
Membership Advisor, Academic Impressions