Differentiate your online courses by creating deeper engagement with learners. 
Every quality online course begins with a clean layout, consistent structure, and clear policies and expectations. But to engage and retain your online learners, it is also essential to create a welcoming learning environment through every communication and to structure in opportunities for meaningful connection with the instructor, classmates, and materials.  
This video course offers an overview of best practices in online course design, development, and delivery—from the basics to the more nuanced elements of engagement. Whether you are new to online teaching or want to refresh your skillset, this comprehensive video course will provide strategies and tips to help you create more engaging online courses.  
The following lessons are included with this course.
Course Highlights
1 hr, 22 mins of video instruction
11 short videos
Engagement toolkit (list of additional resources to explore)
Valued at $495. Free for members.
Amber Dailey-Hebert
Director, Faculty Center for Innovation and Professor, Adult & Organizational Learning, Park University
Having lived and worked abroad, Amber Dailey-Hebert has supported university-wide strategic initiatives and educational development projects in the United States, Europe, and Africa – she is an internationally recognized leader in promoting innovation in higher education and is passionate about the power of education in transforming lives. Her work focuses on the interaction between emergent technologies and adult and organizational learning. As a tenured Professor, she has taught traditional, accelerated, and online courses in the Graduate School of Professional Studies at Park University, focusing on innovative learning and development in online and virtual spaces. Her administrative academic experience includes Department Chair, Program Coordinator, Associate Dean, and she currently serves as the Founding Director at the Faculty Center for Innovation at Park University, which provides faculty development for over 1200 instructors located around the globe.
In addition to serving higher education for almost twenty years, she also consults for the United States Department of State (and DoD) to create educational development programs and leads grant-funded projects for professional learners, faculty development, and assisting with university-wide strategic initiatives in the Netherlands and Africa. Dailey-Hebert was honored as the Ebadi Scholar of the Year, as the Outstanding Graduate Faculty member at Park University and, under her leadership, CETL has been recognized nationally from ACHE, POD, and Carnegie with awards for innovative faculty development programs and initiatives.
Membership Includes All Content and Much More
Buy membership based on desired number of users  
Invite users to your membership
Engage with upcoming and on-demand online trainings 
Learn more about membership benefits, included content, and pricing.
Questions about membership?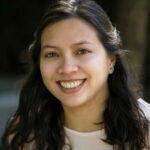 Meghan Paladino
Membership Advisor, Academic Impressions