Create an infrastructure of faculty advising to ensure faculty and student success.
Overview
As Carol Moore notes in her article, "Advising: Meeting Student Needs?", "only 22% of colleges have the advising function staffed by professional advisors." At schools with professional advisors, students often encounter a well-oiled machine of advising that transitions them from their first years of college with a general advisor to more focused work with a major-specific faculty member or advisor. Students at institutions without professional advisors need that same kind of support and guidance in navigating their academic careers, and if they do not receive it, they may struggle to retain at the institution. At the majority of institutions, meanwhile, undergraduate students are too often left with faculty advisors who are neither trained nor given the time to provide appropriate advising.
Join us for a one-hour facilitated discussion on the challenges of faculty advising and how to equip faculty with the skills to be successful advisors. You'll have the opportunity to discuss how your institution prepares faculty for advising, as well as what changes you'd need to make to incorporate advising as service into promotion and tenure portfolios. The author, Carol Moore, will be present to answer your questions and share her thoughts about the changes needed to ensure student success in today's higher ed landscape.
Who Should Attend
Student success leaders, academic leaders, and faculty who advise undergraduates will benefit most from this discussion. Although it is not necessary to read the article "Advising: Meeting Student Needs?" before attending, we recommend that you do so in order to make the most of your experience.
Register for this Free Webcast

To sign up for this session, please submit your details and sign up for future updates from Academic Impressions.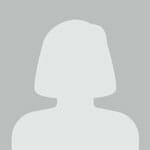 Carol Moore
Carol has devoted her four-plus-decade career to education, beginning at the 7/12 level, through college/graduate school faculty, to college president. Her driving philosophy has been the continuous improvement of the student experience and student success. Her college career began in the emerging community college system in Massachusetts; at Massasoit College, she served as faculty, Divisional Chair, and Assistant Academic Dean. Carol then moved to the private, two-year sector to accept the position of Chief Academic Officer at Lasell College, MA, followed by School Dean at Lesley College. After a short time at ACE's Office of Women, she accepted the position of Provost at Mercy College, NY. After this post, she accepted the presidency of Lyndon State College, Vermont, followed by three subsequent presidencies. Overall, Carol has served nine colleges — both 2- and 4-year, public and private, and women's and co-ed institutions. Her contributions at multiple colleges include leading the development of over thirty new majors, numerous strategic plans, successful accreditations both regional and programmatic, and creating financial stability. She received a B.A. and M.A from Montclair State University in Biology and a Ph.D. in Marine Biology from Northeastern University.
Questions About the Event?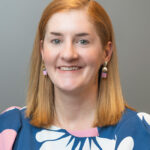 Sarah Adams
Learning & Development Manager,
Academic Impressions