Learn how to build a dynamic, highly practical, and impactful leadership development program for faculty and staff on your campus.
Overview
This bootcamp is specifically developed for those who design and facilitate leadership programs. Drawing off the comprehensive workbook Empowered, we'll share a holistic model of leadership and how to facilitate a program that focuses on its essential, humanistic aspects. This program isn't prescriptive; you will learn how to incorporate your own elements and how to design and facilitate an experience that will empower the leader as a whole person and help them in turn empower others.
Bootcamp Design and Layout
Just as we don't presume a prescriptive approach to leadership, we don't believe there is a one-size-fits-all to leadership development programs. Our bootcamp has been designed in a flexible way to allow you to adopt pieces of the whole in ways that make sense for your unique context, audience, and program goals.
The bootcamp will also model a highly experiential and practical approach to leadership development. Because developing a cohort is an essential part of any leadership experience, our bootcamp begins with a two-day kickoff, followed by three single days.
The program is based on our leadership development model that requires mastery in four areas:
Personal mastery (leading self)
Interpersonal mastery (leading others)
Team mastery (leading groups and teams)
Systems mastery (leading divisions and the institution)
A Highly Personalized Experience
Your registration for this bootcamp includes a 45-minute consultation to help you think through your program's goals, structure, and curriculum. A hallmark of the Academic Impressions bootcamp experience, the individual consultation will help you incorporate or tailor any aspect of this program to your unique goals. To preserve the intimate and interactive nature of this training, the bootcamp is limited to 25 participants. Register early to reserve your spot!
What You Will Get
This online course consists of five full days of instruction, beginning with a two-day kickoff and then continuing weekly. Each session is facilitated by our expert instructor to help you improve the quality and impact of your leadership program.
Each participant will receive a copy of Empowered, a complete leadership textbook that is a plug-and-play resource to boost your leadership program with new content, activities, and approaches to developing leadership.
You'll have the opportunity to complete the The Five Paths to Leadership℠ Self-Assessment, both to deepen your own self-awareness in terms of your perspectives on leadership but also explore the implications for designing leadership programs to meet a diversity of learners.
You will have the opportunity to sign up for a personalized, 45-minute consultation session. Academic Impressions facilitates dozens of leadership programs per year—let us help you enhance the structure, design, and outcomes of your program.
Who Should Attend
If you design, lead, or facilitate a leadership program in higher education—whether for faculty, staff, students or a mix of stakeholders—this program will provide you with a range of highly practical and immediately applicable modules, lessons, and activities.
Follow Through With Success Coaching
Have you ever gone to a training only to find that you came back with great ideas but don't have the time, support, or skills needed to make the changes?
Academic Impressions has produced thousands of trainings and we have learned that utilizing a coach after attending an event helps provide accountability and bridges the training with the on-the-ground work of getting the job done.
As a result, we are now offering success coaching on select events.
Purchase this training + 3 one hour follow up success coaching calls
Work with an assigned coach who has extensive experience in higher ed.
Get individualized support to help you follow through on what you've learned.
Workshop your plans, run your ideas by someone and get additional help/practice.
To get success coaching, simply purchase the Bootcamp + Success Coaching product below.
Hear About the Bootcamp Experience
February 9 - March 3, 2022 (Sold Out) 
Individual Dates: February 9,10, 17, 24, and March 3, 2022
TWO-DAY BOOTCAMP KICKOFF | FEBRUARY 9 – 10, 2022
Session 1: Leadership Program Foundations
February 9, 2022 | 11:00 a.m. – 5:00 p.m. Eastern
On our opening day we will focus on strategies to create a successful foundation for your program. There are numerous considerations, ranging from intentionally building relationships among the cohort to exploring how leadership skills are developed. We'll explore critical areas like:
Building safety and trust within and among the cohort
How to incorporate coaching teams into your leadership program
The four masteries of leadership
The importance of experiential learning
Using videos, role plays, and case studies
How leadership is learned
Exploring gender, race, and leadership theory
---
Session 2: Personal Mastery (Leading Self)
February 10, 2022 | 11:00 a.m. – 5:00 p.m. Eastern
Leadership programs that focus on the whole person must begin with self-awareness. We'll explore multiple strategies to help your participants deepen their self-awareness including:
The Five Paths to Leadership℠ Self-Assessment
Multiple other self-assessments that can be incorporated
Pros and cons of incorporating 360 multi-rater feedback assessments
Strategies for successfully using 360s in your program
What a leadership mission and vision are and why they are useful
How to help your participants hone their personal values from which they lead
Ways to embed personal learning plans in your program
---
ONCE A WEEK BOOTCAMP SESSIONS
Session 3: Interpersonal Mastery (Leading Others)
February 17, 2022 | 11:00 a.m. – 5:00 p.m. Eastern
Interpersonal leadership skills are the most visible. We will discuss ways to help your participants develop several of the most critical interpersonal skills including:
Resolving conflict through difficult conversations
Leading up, down, and sideways
Listening and advocacy
Negotiation
Emotional intelligence, including social awareness and relationship management
---
Session 4: Team Mastery (Leading Groups and Teams)
February 24, 2022 | 11:00 a.m. – 5:00 p.m. Eastern
Few programs in higher education effectively incorporate team development as part of leadership, belying its importance to leadership effectiveness. In this program we will share a number of proven strategies to help your participants build psychologically safe and high-performing teams. You will engage in multiple activities, including:
Best team/worst team
Team development simulations
Whether and how to incorporate project team experiences
Gathering team and personal feedback
---
Session 5: Systems Mastery (Leading Divisions and the Institution)
March 3, 2022 | 11:00 a.m. – 5:00 p.m. Eastern
In our final day, we will explore the fourth leadership mastery: systems. Incorporating systems-level thinking in your leadership program is especially important for programs serving middle and senior leaders. We will close the program by returning to personal mastery, reinforcing the key principles of a humanistic approach to leadership. This final day will cover:
Exercise: Why change efforts fail
Incorporating practical and proven approaches to leading change
Shifting from defensive to learning cultures
Incorporating simulations in your program
Helping program participants examine their insecurities and limiting beliefs, then lean into their fears and follow their bliss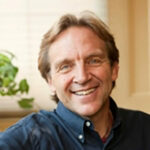 C. Clinton Sidle
Former founding Director of the Roy H. Park Leadership Fellows Program in Johnson Graduate School of Management at Cornell University
Clint Sidle is the former founding Director of the prestigious Roy H. Park Leadership Fellows Program in Johnson Graduate School of Management at Cornell University. His leadership programs at Cornell and elsewhere have earned national recognition and he is a widely-sought consultant in leadership development, team building, executive coaching, and strategic change.
Questions About the Event?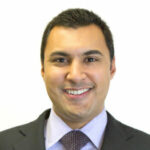 Amit Mrig
President and CEO
Academic Impressions
*All-inclusive members receive $250 off of conference registrations (in addition to the early bird discount if applicable). Please note this discount is not applicable on pre- or post-conference workshops or conference binders.