Need Hands-On Practice?
Join us for a multi-week cohort-based online bootcamp in September 2021 to learn how to facilitate a highly experiential world-class leadership program in higher education.
Drawing off the comprehensive workbook Empowered, we'll share a holistic model of leadership and how to facilitate a program that focuses on its essential, humanistic aspects. This program isn't prescriptive; you will learn how to incorporate your own elements and how to design and facilitate an experience that will empower the leader as a whole person and help them in turn empower others.
Reviews
"Clint Sidle's new book takes us on a journey of exploration of both the art of leadership and the practice of personal understanding. Believing that we cannot effectively lead others until we understand ourselves, Clint provides a generous array of exercises designed to help participants discover who they are and how they are prepared to lead. Empowered Leadership suggests leadership is not about having the right tools and skillsets; it is instead, a spiritual practice in which we must commit to learn, listen, grow, reflect, and synthesize." – Allison M. Vaillancourt, Ph.D.,Vice President, Business Affairs & Human Resources, University of Arizona
"'Could you imagine what Cornell would be like if everyone took this class?' These are the words of an undergraduate student profoundly affected by Clint Sidle's leadership course. Having helped support the faculty leadership program and student course at Cornell University, I have read many such extraordinary testimonials and evaluations. These are life changing experiences for participants, thanks to Sidle and colleagues. Empowered provides the theory and the roadmap for all of us to find fulfillment and a greater purpose, and to be effective leaders in higher education. Sidle offers guidance for individuals as well as those facilitating leadership programs. Given the increasing fragility of the world around us, empowered leaders who inspire the human spirit are needed like never before. Empowered is a must read for everyone." –  Mike Hoffmann, Professor Emeritus, past Associate Dean and Director, College of Agriculture and Life Sciences, Cornell University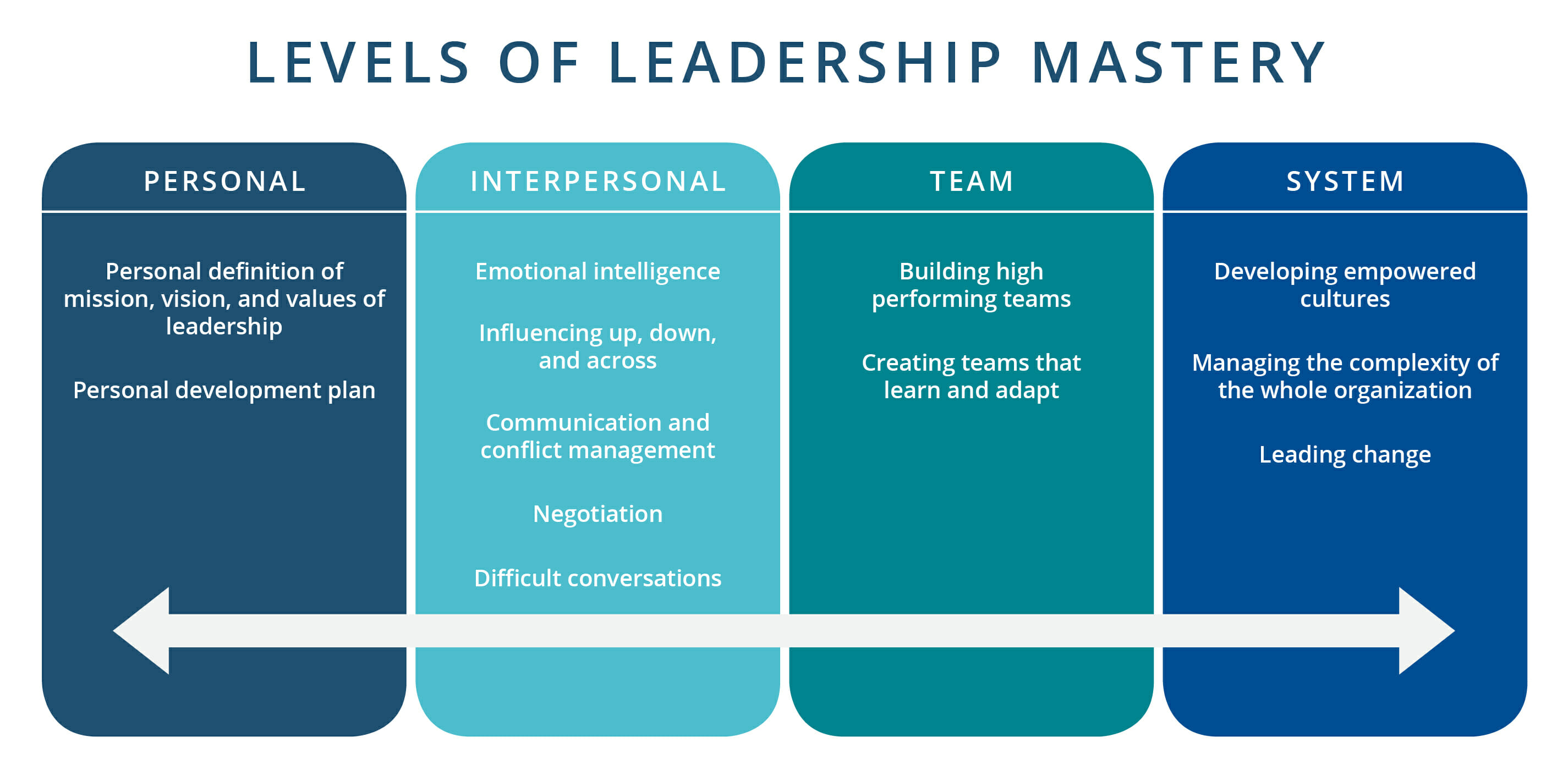 A Developmental Guide to Four Leadership Masteries
"Leadership development needs to be dedicated not only to success, but also to personal growth and fulfillment. Our fundamental purpose in life is to strive towards our fullest measure—to become fully empowered, fully functioning, and fully effective human beings."
Institutions across North America are actively building in-house leadership development programs that can identify and groom future leaders. But many approaches to leadership development are designed around prescriptive formulas that ignore the more essential, humanistic aspects where real leadership begins and occurs — they don't effectively empower the leader as a whole person, or how to empower others with the same.
This unique book by leadership expert C. Clinton Sidle provides a developmental approach, examining not only leadership in its many aspects, but how we lead meaningfully with purpose, conviction, and skill. Clint is the former director of the prestigious Roy H. Park Leadership Fellows Program at Johnson, the graduate school of management of Cornell University, and his approach is well-tested with thousands across the whole spectrum of students, administrators, and academic leaders at Cornell and other higher education institutions. His framework is suitable for use as a text for an in-house leadership development program … or to empower you as you envision the leadership development program you want to create.
How to Use This Book
In Empowered, you'll find a 360-page developmental guide and program with tools, techniques, and activities for the four key masteries of leadership development (personal, interpersonal, team, and systems), that are designed to help a cohort of aspirants to develop their leadership potential. The book is intentionally designed for use as a text for an in-house leadership development program.
Ways to use this text:
As an out-of-the-box leadership development program. Bring together your cohort and use this as your text. You don't have to develop your own in-house leadership curriculum; you can use this one. Facilitator's notes, assignments, activities, and debrief instructions are included in the text.
As a supplement to your existing program. The text is modular in design, so you can easily plug the most relevant modules into your current programming. The appendices include multiple roadmaps for how you can do this, as well as guidelines for integrating subsets of the material into shorter-format programs (such as a two-week intensive or a day-long leadership development workshop).
For your personal enrichment as a leader. This book not only will help you develop leadership skills but will help you understand your journey toward fulfillment as a leader – and as a person – with far greater clarity. (However, this book is most valuable when used as a text for a cohort of leaders developing together and sharing a learning journey.)
You can buy an initial copy to review with care—or buy 10+ copies at a discount for each participant in your leadership development program, coaching team, class, or workshop.
TABLE OF CONTENTS

Introduction: Empowering Leadership
How to Use This Book
Discovering Leadership I: Exploring What Leadership Is and How It Is Learned

Discovering Leadership II: Leadership Theory

Discovering Leadership III: The Heroic Journey – Inspiring the Leadership Mindset

Discovering Leadership IV: The 5 Paths to Leadership – Finding Your Personal Style

Team Mastery I: Team Building Theory and Practice

Personal Mastery I: Follow Your Bliss – Life Visioning for Happiness and Success

Personal Mastery II: Lean Into Your Fear – Overcoming Decision Bias and Defensive Routines

Interpersonal Mastery I: Emotional Intelligence and Difficult Conversations

Interpersonal Mastery II: Interpersonal Influence, Leading Up-Down-Sideways, and Negotiations

Systems Mastery I & II: Experiencing Systems Complexity, Developing Empowered Cultures, and Principles and Techniques for Leading Change

Personal Mastery III: Working with Bias in Gender and Decision Ethics, and Creating Personal Development Plans

Team Mastery II: Team Feedback and Debrief, and Integrative Personal Cases
Epilogue: The Problem of Self-Deception
Appendices
Optional: Add the 5 Paths to Leadership Assessment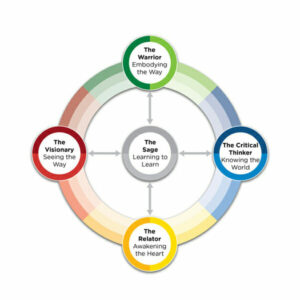 Optionally, you can also add the 5 Paths to Leadership Assessment to your order. The 5 Paths to Leadership Assessment, developed by C. Clinton Sidle and Patrick Sanaghan, is designed to shed light on leaders' strengths and potential blind spots, by examining 5 key forms of intelligence:
intellectual
emotional
intuitive
action
spiritual
To add 5 Paths to Leadership to your order, just select Book + 5 Paths Assessment from the drop-down list at the top of the page. Then specify the number of copies and click Add to Cart.
If you buy the 5 Paths assessment with the book, you will receive your user licenses for the assessment by email, upon receipt of payment.
________
About C. Clinton Sidle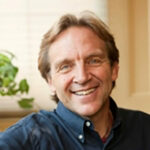 Clint Sidle is the former founding Director of the prestigious Roy H. Park Leadership Fellows Program in Johnson Graduate School of Management at Cornell University. His leadership programs at Cornell and elsewhere have earned national recognition, and he is a widely sought consultant in leadership development, team building, executive coaching, and strategic change.
Clint began his career at Cornell in financial administration, and then leading and facilitating team-based, collaborative strategic change efforts.  Inspired by the latter experience, he moved into leadership development and for twenty years was responsible for co-creating, designing, and facilitating a variety of leadership courses and programs for undergraduates, graduates, administrators, and faculty as well as alumni in outdoor leadership experiences in Nepal and Peru. His efforts culminated in the creation of a leadership minor for the University.
As a consultant, Clint has worked with Fortune 500 companies, state and local educational systems, and some of the nation's leading non-profits and universities. His efforts at SUNY, CUNY and Penn State included programs for department chairs, academic executives, and future presidents. Finally, for nearly a decade he has co-facilitated the Advanced Leadership Program, one of the flagship offerings of Academic Impressions.
Clint's earlier books include High Impact Tools and Techniques for Strategic Planning by McGraw Hill (1998) co-authored with Rod Napier and Pat Sanaghan, The Leadership Wheel: Five Steps to Achieving Personal and Organizational Greatness by Palgrave Macmillan (2005), and This Hungry Spirit: Your Need for Basic Goodness by Larson Publications (Dec 2009) in which he demonstrates how what makes you happy, also makes you successful.
For more on his professional experience, visit his website at www.clintsidle.org.
________
More Books from Academic Impressions
How Higher-Ed Leaders Derail: A Survival Guide for Leaders by Patrick Sanaghan with Jillian Lohndorf
Developing Faculty Mentoring Programs: A Comprehensive Handbook by David Kiel
Communication and Conflict Management: A Handbook for the New Department Chair by J. Emmett Winn