In a dynamic environment that places numerous competing demands on their time, faculty need support to be successful in today's academy. Support should be threaded not only throughout the core functions of teaching and research, but it should also be available to help all faculty, regardless of track, progressively build leadership skills as they seek to advance their careers.   
Building on over 15 years of engagement with faculty, Academic Impressions has developed a comprehensive set of resources designed to help early-career, mid-career, and senior faculty be successful throughout the faculty journey. Using a variety of program lengths and modalities, individual faculty members, as well as those who support them, can select a mix of resources to fit their unique needs:    
Asynchronous, bite-sized resources that busy faculty members can consume on their own time
Longer-form synchronous instruction ideal for deep dives or learning as a cohort
Real-time support and accountability through our Virtual Writing Café and faculty coaching program
Engage in live and on-demand online learning in all crucial areas of Faculty Success:
Help Your Faculty Resume Research Productivity
As higher education emerges from the crisis brought on by the pandemic, institutions across the nation are seeking to increase their research output to pre-COVID levels. However, the past year has been extremely hard on research faculty: they have been mitigating extraordinary disruptions to their day-to-day and facing a steep drop in their productivity.
Now is the time to support your faculty as they get back on track, recoup their productivity, and become more competitive with federal grants. Become a member to invest in your faculty and gain unlimited access to resources designed to help them return to a place of normalcy.
COMING FALL 2021
Navigating Your Career Arc: Training for Research Faculty
Teaching
Training for faculty on topics like inclusive pedagogy, online teaching, classroom management, course design, and creating more engaging environments for students.
MEMBERS RECEIVE ACCESS TO CONTENT ACROSS ALL OF THESE COLLECTIONS AND MORE
WHAT DOES MEMBERSHIP INCLUDE
Access to a continuously expanding library of live online trainings, designed to be practical, discussion-based, and highly experiential
Unlimited anytime, anywhere access to on-demand trainings and resources that you can engage with on your own time from the convenience of your workspace
New trainings every week, designed to respond to the latest needs of the higher ed community
$250 discount on multi-week cohort-based bootcamps and in-person conferences
Get These Trainings and More With Membership
Career Advancement
Training and resources to help faculty navigate the promotion & tenure process, improve their mentorship, and gain the leadership skills they need to advance their careers.
View a list of all training content included in membership.
Learn more about membership benefits, included content, and pricing.
Questions about membership?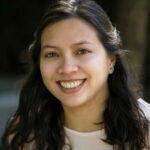 Meghan Paladino
Membership Advisor, Academic Impressions