In a dynamic environment that places numerous competing demands on their time, faculty need support to be successful in today's academy. Support should be threaded not only throughout the core functions of teaching and research, but it should also be available to help all faculty, regardless of track, progressively build leadership skills as they seek to advance their careers.   
Building on over 15 years of engagement with faculty, Academic Impressions has developed a comprehensive set of resources designed to help early-career, mid-career, and senior faculty be successful throughout the faculty journey. Using a variety of program lengths and modalities, individual faculty members, as well as those who support them, can select a mix of resources to fit their unique needs:    
Asynchronous, bite-sized resources that busy faculty members can consume on their own time
Longer-form synchronous instruction ideal for deep dives or learning as a cohort
Real-time support and accountability through our Virtual Writing Café and faculty coaching program
Save Up to $2,000 on Membership Through June
Get Unlimited Online Professional Development
Engage in live and on-demand online learning in all crucial areas of Faculty Success:
Teaching
Training for faculty on topics like inclusive pedagogy, online teaching, classroom management, course design, and creating more engaging environments for students.
Research
Resources to help faculty develop grants, improve writing skills and productivity, and further their research and scholarship.
Career Advancement
Training and resources to help faculty navigate the promotion & tenure process, improve their mentorship, and gain the leadership skills they need to advance their careers.
View a list of all training content included in membership.
Membership Includes All Faculty Success Content and Much More
Buy membership based on desired number of users  
Invite users to your membership
Engage with upcoming and on-demand online trainings 
Learn more about membership benefits, included content, and pricing.
Questions about membership?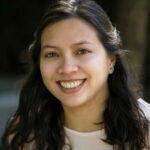 Meghan Paladino
Membership Advisor, Academic Impressions