Engage and retain online learners through improved communication.
Your faculty voice has the power to shape an online course environment and improve student outcomes. The way you communicate with online learners through your policies, announcements, emails, and assignment feedback impacts student engagement and retention. Now more than ever, instructors need better strategies to support online student success and create genuine connection in the virtual environment.
In this course, you will gain best practices for adapting your communication style to an online context. You will learn a variety of facilitative communication strategies to help improve your interactions with online learners.
The following lessons are included with this course.
Course Highlights
41 mins of video instruction

6 short videos

1 printable job aid

Valued at $395. Free for members.
Ronnie Ellen Kramer, Ph.D.
President and Senior Consultant, eLearning Innovations
Ronnie is an eLearning strategist with 20+ years of leadership and expertise designing and delivering U.S. Education, Corporate, and Global Training solutions. She has executive leadership experience in positions such as:
* Director, U.S. Education and Global Training
* Vice President of Client Services
* Vice President of Academic Affairs
* University Vice President
* Vice President of Online Education (eCampus)
* Director, Graduate Programs
Ronnie is a dynamic speaker and has presented nationally on topics such as "Raving Fans" customer and student service excellence, facilitative communication, retention, faculty effectiveness, compliance training, launching an eLearning initiative, integrating technology into the classroom, and best practices in online teaching & learning. She is also an adjunct faculty member at Drexel University and teaches in the fully online Ed.D. in Leadership and Management program.
She is currently the President of eLearning Innovations, LLC (formerly, Communication Dynamics), a solution-focused educational training and consulting firm specializing in eLearning solutions, curriculum and instructional design, and faculty and staff professional development initiatives.
Ronnie has a Bachelor of Arts in Education, a Master of Science in Counseling, Post-Graduate certificate in Human Resources Management, and a Ph.D. in Leadership. She has extensive experience in project management, training and development, teambuilding, accreditation, curriculum development (management and healthcare disciplines), and instructional design & technology.
Membership Includes All Content and Much More
Buy membership based on desired number of users  
Invite users to your membership
Engage with upcoming and on-demand online trainings 
Learn more about membership benefits, included content, and pricing.
Questions about membership?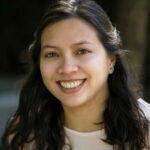 Meghan Paladino
Membership Advisor, Academic Impressions