In Academic Impressions' online FERPA training (you can order this online training here), FERPA expert Helen Garrett, the university registrar and chief officer of enrollment information services at the University of Washington, and recent president of PACRAO (the Pacific Association of Collegiate Registrars and Admissions Officers), gave a thorough review of the fundamentals of FERPA regulations and how they apply to scenarios faculty and staff face daily on campus.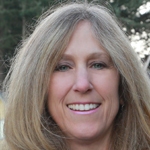 During the webcast, Garrett also shared a short list of examples of student information that can never be released to a person other than the student. This is a useful checklist to share with faculty and staff across your institution, and to foreground in any FERPA training you offer.
Here's what Garrett had to say:
"What information cannot be given out, ever?
"What do I mean by this? These are things that cannot be part of your directory information and that you cannot give out. You cannot make it something that you say that you will give out. It's really important that your staff are trained on this.
Social security number. You cannot ever give out the student's social security number, you can't post it, you can't even use some or part of this information to confirm a student's identification. Just don't even go there.
Citizenship.
Gender.
Ethnicity.
Religious preference. Sometimes that can be challenging if you are a religious-based institution. If you are going to give out the student's religious preference — say, to a student organization — the student has to be notified first and has to give their permission for you to do that.
Grades.
GPA.
Daily class schedule. This is really important. Local police authorities may be trying to find your student. Parents may be asking what classes the student is in today. You can't give that out. This even means to parents who are paying the bills.
"You need to make sure your staff are clear on all of these."
We encourage you to share this quick checklist with your faculty and staff, across your institution. While a checklist alone will not equip your faculty and staff for the variety of scenarios they might encounter, it can be a good step to equip your colleagues with a short list of what can never be shared and to stress the importance of protecting student information and limiting the institution's liability.
_______________________________________________________________
Additional Resources on FERPA
Learn how to solve problems related to FERPA in a no-risk environment with these practice lessons.
Have you ever wished for FERPA training in chunks that help you address your most pressing questions on the job? Whether you're looking for "just in time" or "just in case" training, this package of six practice lessons will help you test your FERPA knowledge.
Each lesson, designed by AI and Helen Garrett, covers nuances of FERPA as they pertain to a specific department or campus area. If you lead your campus' FERPA efforts, these lessons offer an excellent opportunity for you to train faculty and staff and build your FERPA training library. Practice lessons include refreshers on:
FERPA vs. HIPAA (Student Health and Counseling Departments)
FERPA and Athletics
FERPA and Front-Line Customer Service Staff
FERPA and Academic Advising
FERPA and Campus Safety and Security
FERPA and Faculty