Build your toolkit and gain confidence in managing your department's budget.
Department budgeting requires more than just tracking revenue and expenses in a spreadsheet. This video course presents you with the tools, tips, and knowledge you need to plan for, create, manage, and communicate about your department's budget in a strategic and meaningful way, ensuring the needs of your students, faculty, and staff are fully met.
You will learn how to:
Approach decision-making in a way that supports your department's highest priorities
Communicate with five essential partners to drive the right levels of engagement, trust, and collaboration
Approach budget cuts in a way that mitigates fear and instead creates opportunity within your department
The principles of budgeting shared in this course can be implemented by any Department Chair or Program Director responsible for overseeing a budget. This video course will be especially beneficial for chairs who are new to budgeting and/or those who have received little training on the subject.
The following lessons are included with this course.
13 lessons covered in about two hours  

One workbook which includes 14 resources and worksheets that provide you with hands-on practice in creating and managing your budget  

Two spreadsheet templates that you can use and customize to create and monitor your budget  

Bite-sized lessons with course content that are broken down into chunks of no more than 13 minutes  

Progress at your own pace so that your budget is created over time with intention and strategic focus  

Valued at $495. Free for members.
Brian Shook
Department Chair & Associate Professor of Music, Lamar University
Brian Shook is Department Chair and Associate Professor of Music in the Mary Morgan Moore Department of Music at Lamar University where he has over 10 years of experience in higher education as a faculty member and administrator. Prior to joining the faculty at Lamar University, Shook toured the United States with The King's Brass. Since 2009, he has been principal trumpet of the Symphony of Southeast Texas. Most recently, Shook was appointed as an accreditation evaluator for the National Association of Schools of Music.
Shook earned a Bachelor of Music from Cedarville University and continued his studies as a graduate teaching assistant at Arizona State University, where he completed both the Master of Music and Doctor of Musical Arts degrees. As an avid advocate of music and the arts, Shook has published over 75 articles and reviews, as well as a book with UNT Press, titled Last Stop, Carnegie Hall: New York Philharmonic Trumpeter William Vacchiano.
Membership Includes All Content and Much More
Buy membership based on desired number of users  
Invite users to your membership
Engage with upcoming and on-demand online trainings 
Learn more about membership benefits, included content, and pricing.
Questions about membership?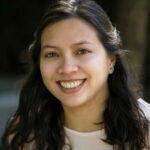 Meghan Paladino
Membership Advisor, Academic Impressions