Approach your sexual harassment investigations with greater confidence.
Overview
Preparing for and conducting a thorough and impartial Title IX investigation requires a specific and unique toolkit, particularly considering the ever-changing landscape of the Title IX Regulations issued by the Department of Education. During this two-day virtual conference, you will develop the foundational knowledge and skills to conduct a sexual harassment investigation effectively and with confidence.
With the guidance of your expert instructor, you will learn how to:
Clearly define and understand your role as the designated investigator
Approach investigations using a proven methodology that allows you to identify gaps in relevant information
Interview different types of witnesses using tailored interview tactics
Identify interview questions that will help you obtain missing information to move the investigation forward
Analyze the facts uncovered during your investigation to determine relevance and sufficiency
You will examine a mock investigation—complete with facts, sample testimonials, and policies—to help you understand and appreciate the complexities of a complaint, while you also interpret and apply your learning to your campus' current investigative practices and policies. You will also receive a certificate of completion documenting your participation in this training.
Who Should Attend
This program will benefit new investigators or those with less than three years of professional experience investigating sexual harassment/gender-based discrimination cases. Individuals who have indirect involvement in investigations, such as Title IX Coordinators, Student Affairs leadership, or General Counsel will also benefit from this content.
Enroll in the most practical and focused foundational Title IX investigator workshop in higher education. This training will provide an excellent opportunity for your investigators to come together and learn with, and from, each other.
Follow Through With Success Coaching
Have you ever gone to a training only to find that you came back with great ideas but don't have the time, support, or skills needed to make the changes?
Academic Impressions has produced thousands of trainings and we have learned that utilizing a coach after attending a conference helps provide accountability and bridges the training with the on-the-ground work of getting the job done.
As a result, we are now offering success coaching on select conferences.
Purchase this training + 3 one hour follow up success coaching calls
Work with an assigned coach who has extensive experience in higher ed.
Get individualized support to help you follow through on what you've learned.
Workshop your plans, run your ideas by someone and get additional help/practice.
To get success coaching, simply purchase the Conference and add Success Coaching during registration.
The Academic Impressions Online Learning Experience
Intentionally Designed
Online Learning
Our virtual trainings go far beyond just replicating PowerPoint presentations online: these experiences are intentionally designed to give you the kind of robust and dynamic learning experience you've come to expect from Academic Impressions. These trainings provide you with an active learning environment and an online space where you can explore ideas, get inspired by what your peers are doing, and understand the range of possibilities around a certain topic. You will leave these sessions with practical solutions that you can take back to your team or task force.
What you will get:
A dynamic, interactive, and high-touch virtual learning experience designed to engage and set you up for growth
Seamless online face-time, networking, group work, and Q&A opportunities from the comfort of your own workspace
Practical takeaways and hands-on knowledge
Guidance from vetted subject matter experts
See What Our Attendees are Saying
"AI provided a straight-forward, pragmatic program that helps take the anxiety away from conducting Title IX investigations; the materials used were easy to follow and will definitely be used as a model as I move forward in my role as T-IX coordinator. This was a great train-the-trainer opportunity!"
"Amazing conference. As a new investigator, the information provided was extremely helpful."
"Having never been a Title IX Investigator, this training has set me up to do the job well and shown me exactly what goes into the role."
"This program is great for new Investigators as it outlines all the steps to a successful investigation in a way that is easy to follow."
Friday, June 23, 2023 (All Times Eastern)
Welcome & Introductions
11:00 – 11:15 a.m.
---
Introduction to the Mock Complaint
11:15 – 11:45 a.m.
In this opening session, you will be introduced to a mock complaint and you will share out the first five steps that you feel are necessary to initiate your investigation. You will discuss your responses and compare them to our expert faculty's recommendations.
---
Your Role as an Investigator
11:45 a.m. – 12:45 p.m.
Before you begin an investigation, it's critical for you to understand your role as an investigator according to the 2020 Title IX final regulations and how you can work efficiently with the Title IX Coordinator. In this session, you will learn the do's and don'ts of an investigator, what makes a stellar investigator, and a summary of the basic skills and expectations you must have to be successful in your role. You will also be introduced to the five general phases of completing an investigation.
---
Long Break
12:45 – 1:15 p.m.
---
Factual Analysis: Introduction to Policy Grids & Activity
1:15 – 2:15 p.m.
In this session, our expert faculty will walk you through the fundamentals of a factual analysis. You will learn how to use your own institution's sexual harassment policy definitions when gathering the necessary facts, both relevant and sufficient. You will see a live demonstration of how to complete a policy grid.
---
Short Break
2:15 – 2:30 p.m.
---
Factual Analysis: Value of Policy Grids & Large Group Discussion
2:30 – 3:30 p.m.
After completing your own policy grid, we will analyze and discuss any challenges you experienced. We will ask volunteers to share their policy grids onscreen so that our faculty member can provide feedback. Our expert faculty will then highlight the fundamental value of using policy grids as part of your investigation process as well as how to utilize them appropriately when preparing for your investigation. Over the weekend, you can evaluate and rework your own policy grids based on the lessons learned from today's session.
---
Day One Q&A
3:30 – 4:00 p.m.
---
Monday, June 26, 2023 (All Times Eastern)
Investigative Knowledge & Skills: Relevancy and Sufficiency
11:00 a.m. – 12:00 p.m.
As an investigator, it's critical to know how to diagnose the facts, analyze investigation testimony, and determine if those facts are relevant and sufficient. In this session, you will learn the critical skills necessary to determine relevance.
---
Activity: Relevance & Sufficiency Exercise
12:00 – 12:30 p.m.
Using the mock complaint, you will identify the relevant and irrelevant facts from the case and discuss best practices to help you sort the facts.
---
Long Break
12:30 – 1:00 p.m.
---
Investigative Knowledge and Skills: Interviewing Witnesses
1:00 – 2:00 p.m.
Being an effective investigator means knowing how to build and sustain rapport and trust with each witness during your interviews. You'll learn techniques for how to conduct an interview with different types of witnesses and can reflect on how to create a safe and agile interview environment.
---
Short Break
2:00 – 2:15 p.m.
---
Activity: Mock Witness Interview Analysis
2:15 – 3:00 p.m.
In this exercise, you will listen to a recording of a mock witness interview and apply your newfound knowledge of interviewing skills to identify how you might improve the interview process. You will share best practices for soliciting participation from a hostile and/or reluctant witness. Our instructor will also share some expert advice.
---
Investigative Reports & Recap of Five General Phases
3:00 – 4:00 p.m.
In this final session, you will learn about the different sections of a final investigative report that must be included in your document based on the 2020 Title IX regulations. Our expert faculty will recap the five general phases of an investigation, discuss strategies for identifying and resolving any defects in your interviews, and explain how to check facts for sufficiency.
---
Conference Wrap-Up and Final Q&A
4:00 – 4:30 p.m.
Bev Baligad
Director of Compliance/Title IX Coordinator, University of Hawaii – West O'ahu
Bev has been a member of the Michigan State Bar since 2004. She currently serves as the Director of Compliance/Title IX Coordinator at the University of Hawaii West Oahu campus. An alumna of UH Manoa and Western Michigan University Cooley Law School, she was previously employed at a mid-sized, urban public commuter college with 20,000+ students. Since 2005, she has worked in various areas in higher education, including but not limited to: Labor Relations, Executive leadership, Adjunct Faculty, Compliance and Title IX. She has extensive experience in the development and implementation of key compliance areas such as training, investigations, programming/awareness events, process reviews, and case management.
The recording for this virtual conference will not be shared. Please only register if you are planning to attend the live sessions.
ACADEMIC IMPRESSIONS MEMBERS
This training is FREE with membership.
3 one hour follow up success coaching calls
Work with an assigned coach who has extensive experience in higher ed
Get individualized support to help you follow through on what you've learned
Workshop your plans, run your ideas by someone and get additional help/practice
$1,695 $1,595
through June 16, 2023
Get access to THIS virtual conference.
3 one hour follow up success coaching calls
Work with an assigned coach who has extensive experience in higher ed
Get individualized support to help you follow through on what you've learned
Workshop your plans, run your ideas by someone and get additional help/practice
Get this + 100s more FREE with membership!
Questions About the Event?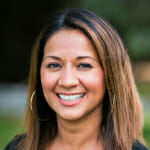 Rabia Khan Harvey
Associate Director for Learning & Development,
Academic Impressions