Confidently challenge gender norms to create an inclusive workplace culture that benefits everyone.
Overview
Despite making great strides in terms of gender equity in the workplace, research indicates that women are less confident than men and are more likely to receive negative feedback when they do assert themselves. While men who are outspoken, ambitious, or decisive are viewed as good leaders, women who demonstrate these same traits are labeled brash, bossy, or lacking poise. Double standards and outdated gender norms create unique challenges for women who wish to rise.
Join us for this training to learn why this happens, what you can do about it, and how you can manage gender-biased feedback from others. You will leave this training with tools that will enable you to own your confidence as a woman leader.
Who Should Attend
This virtual training will benefit women of all identities and allies who advocate for more equitable workplaces.
The Academic Impressions Virtual Workshop Experience
There is no one-size-fits-all when it comes to exploring responsive issues in higher education. Our virtual workshops provide you with an active learning environment and an online space where you can explore ideas, get inspired by what your peers are doing, and understand the range of possibilities around a certain topic. Depending on what you need to solve a specific challenge at your institution, you will have the chance to gain ideas, plans, refinements, or connections with those undergoing the same challenges as you. You will leave these sessions with practical solutions that you can take back to your team or task force.
What you will get:
Learn from what your peers are doing across the nation
Gather unique and creative approaches that you may not have thought about
Validate and vet plans and priorities
Contribute your ideas and help shape the conversation
Get work done in a space that's designed to help you reflect, be creative, and maintain focus on the issue
Connect with subject matter experts who steer the conversation and add value
Experience expert facilitation to ensure practical outcomes and takeaways
As the coronavirus pandemic unfolds nationally, it is so important to keep connecting and networking with your peers - at a "social distance" - and to keep learning and developing as higher-ed leaders and professionals. Don't let social distancing and quarantines prevent you from setting aside time for professional development. Everything is changing so fast; more than ever, we need to be pooling our resources and knowledge and finding the best ways to develop our capacity, connect and share with each other, and move forward during a challenging time.
November 2, 2020
12:00 - 3:30 p.m. Eastern
Closing the Gender Confidence Gap
In this first section of the training, we will unpack:
The structures that make it difficult for women to display confidence
How to bust common myths about confidence
How to use research-based strategies— that do not include "acting more like a man"— to develop your confidence
You will leave with a two-week action plan you can implement right away.
---
Turning Negative Feedback into Teachable Moments
Often when women assert themselves, they can receive the feedback that they need to be "more approachable" or "tone it down." While this occasionally might be helpful feedback, it often stems from sub-conscious biases on how women and people with diverse identities should conduct themselves. In this session, you will learn how to:
Ground yourself in these instances
Build and rely on your advocates
Use teachable moments in the workplace
Alexis Kanda-Olmstead
Director, Advancement Talent Management, Dartmouth College
Alexis helps people maximize their potential to achieve organizational priorities. She believes people should be engaged by their work and have the opportunity for continuous growth and development. Her responsibilities include shaping the overarching strategy for talent management, coaching leaders and supervisors, and designing training and professional development programs for more than 250 staff.
Jessica Lauritsen
Vice President of Student Affairs, Hennepin Technical College
Jessica works with staff and faculty to ensure all students have the supports they need to be successful in reaching their academic goals. She believes in students and values engaging them in meaningful ways which is evident through the implementation of the college's first student life office and multiple sustainable programs on campus. Jessica was recently awarded the Lud Spolyer Distinguished Service award by the Minnesota College Professionals Association, named one of the "Top 40 under 40" award recipients through the American Association of Women in Community Colleges, and led the work that resulted in Hennepin Technical College being named a White House Healthy Campus.
ACADEMIC IMPRESSIONS MEMBERS
Get access to THIS virtual training only.
Get this + 100s more FREE with membership!
Questions About the Event?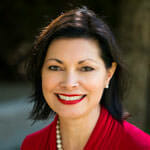 Elizabeth Ross Hubbell
Senior Program Manager, Academic Impressions