Learn the key considerations for relaunching campus research operations after COVID-19 closures and dialogue with peers doing the same work at other institutions.
Overview
As a research professional in higher education, you are likely thinking about or in the process of relaunching operations after COVID-19 closures. You are coordinating to bring researchers back on campus, establishing guidelines for human subjects and animal research, and organizing communications to your stakeholders. Before you go further, have you considered consulting with others who are in your position or have already taken the next step?
Join us online for an in-depth, two-hour discussion and brainstorming workshop that will help you think through each phase of a research relaunch. Our speakers from the University of Houston, which was among the first institutions to resume research operations, will share what they've done on their campus. You'll then break into small groups with institutions similar to yours to discuss the challenges you're currently facing as research professionals.
Who Should Attend
This virtual workshop will benefit any research or research communications professional engaged in relaunching operations at their institutions. Professionals involved in a COVID-19 response group on their campus will also find this content valuable.
Limited Attendance
In order to ensure a high-quality learning experience, we have intentionally designed this Virtual Training to have a limited number of total attendees. To ensure access from both paying participants and also from those who have an All-Inclusive membership, when the membership cap is reached, only paying participants can register after that point (while spaces are still available). If you have questions about whether this program is right for you, please contact us.
The Academic Impressions Virtual Workshop Experience
There is no one-size-fits-all when it comes to exploring responsive issues in higher education. Our virtual workshops provide you with an active learning environment and an online space where you can explore ideas, get inspired by what your peers are doing, and understand the range of possibilities around a certain topic. Depending on what you need to solve a specific challenge at your institution, you will have the chance to gain ideas, plans, refinements, or connections with those undergoing the same challenges as you. You will leave these sessions with practical solutions that you can take back to your team or task force.
What you will get:
Learn from what your peers are doing across the nation
Gather unique and creative approaches that you may not have thought about
Validate and vet plans and priorities
Contribute your ideas and help shape the conversation
Get work done in a space that's designed to help you reflect, be creative, and maintain focus on the issue
Connect with subject matter experts who steer the conversation and add value
Experience expert facilitation to ensure practical outcomes and takeaways
As the coronavirus pandemic unfolds nationally, it is so important to keep connecting and networking with your peers - at a "social distance" - and to keep learning and developing as higher-ed leaders and professionals. Don't let social distancing and quarantines prevent you from setting aside time for professional development. Everything is changing so fast; more than ever, we need to be pooling our resources and knowledge and finding the best ways to develop our capacity, connect and share with each other, and move forward during a challenging time.
May 21, 2020
2:00 p.m. - 4:00 p.m. Eastern
A. Your Checklist: Relaunching Research Operations at Your Institution
The presenters will briefly introduce the three major categories for thinking through a research relaunch at your institution. They include:

Coordination around bringing researchers back on campus
How do we decide which researchers are eligible to come back to campus?
How can we coordinate with PIs and the facilities side to ensure there aren't too many people together on campus at any given moment?
Establishing guidelines for labs (including human subjects and animal research)
Should we outfit everyone entering the labs with personal protective equipment? Logistically and cost-wise, what would this entail?
What guidelines should we set forth for what should and should not be done with respect to human subjects and animal research during this time?
How do we enforce social distancing requirements and ensure proper cleaning?
Research communications – How to send your message to stakeholders
How can research communications partner with leadership to ensure a smooth relaunch process?
How can we establish a coherent, centralized communications stream to minimize confusion?
Which forums have been effective for other institutions in keeping research communications going while working remotely?
---
B. Small-Group Discussion
You will break into small groups and discuss challenges and possible solutions for planning around each of the three major areas. The speakers will join these rooms periodically to help answer questions and provide feedback.
---
C. Q&A Wrap-Up with Speakers
You will report back to the main room and share your ideas with the rest of your colleagues, and the speakers will respond to any outlying questions or issues that arose during the small-group discussions.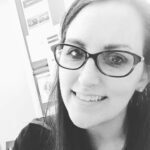 Lindsay Lewis
Executive Director of Strategic Research Communications, University of Houston Division of Research
Lindsay Lewis is responsible for increasing the external visibility of the university's research and innovation enterprise and engaging the University of Houston (UH) research community. Previously, Lindsay spent three years working at MD Anderson, where she developed the institution's first patient communications program to standardize communications across more than 40 cancer centers, clinics, and support services. Prior to that, she directed communications for the UH Cullen College of Engineering.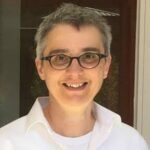 Claudia Neuhauser
Associate Vice President and Associate Vice Chancellor for Research and Technology Transfer, University of Houston
Prior to coming to the University of Houston, Claudia served as Associate Vice President for Research and Director of Research Computing at the University of Minnesota. In her capacity as Director of Research Computing, she directed the University of Minnesota Informatics Institute (UMII), the Minnesota Supercomputing Institute (MSI), and U Spatial.
Questions About the Event?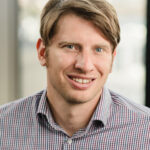 Mark Pleiss
Program Manager, Academic Impressions
*There are limited spots available for All-Inclusive Members to register for virtual trainings for free in 2020. Each virtual training has a registration cap in order to ensure a high-quality learning experience. If the cap has been met, All-Inclusive Members can register with a $250 discount if space is available.
Academic Affairs, Advancement/Alumni Relations, Enrollment Management, and Student Affairs members will continue to receive $100 off training registrations, if applicable. Upgrade your membership to qualify for a higher discount.