Over the past two years, higher-ed has been challenged to respond to inequities surfaced by both the pandemic and the murders of George Floyd and Breonna Taylor. These challenges have been compounded by changes in employee attitudes about work, the great resignation, and now by the many unfilled HR positions in higher ed.
This free webcast series provides a space for those charged with hiring efforts to hear from our subject-matter experts and gain ideas from peers across the nation on key challenges and ways forward. The series will explore:
How to write an inclusive job description and why it's important.
How to partner with HR to streamline searches.
How search committees can be more efficient and equitable.
How higher ed can compete with private industry.
Webcasts in this series will be available on a rolling basis throughout the summer and fall. Exact session titles and dates will continue to be added. Please check back soon for updates!
Anyone charged with search and hiring and/or embedding inclusivity into institutional hiring practices will benefit from this series.
Inclusive Job Descriptions: Why do They Matter, and How do you Write One?
August 23, 2022 | 1:00 – 2:00 p.m. ET
Session Overview
For too long, job descriptions have included the obligatory 2-3 sentences that state the institution's commitment to diversity and an equitable working environment as a demonstration of commitment to DEI. However, today's job seekers are looking for more than just a few sentences: they are looking for a demonstration of behaviors. Job seekers need to read an inclusive job description that showcases your institution's core values throughout the job posting.
Join us for this free discussion-based session to help you generate quality candidate pools by using more inclusive language in your position announcements. Through facilitated discussion and idea-sharing with our instructor and your peers across the nation, we will:
Discuss how incorporating inclusive language can increase the diversity of your application pool.
Identify ways to arrive at a job description that communicates the values of your institution.
Provide examples of specific language and phrases you can incorporate into your job descriptions.
Speaker
Myron R. Anderson, Ph.D.
Rethinking Hiring Processes for Efficiency & Equity
September 27, 2022 | 1:00 – 2:00 p.m. ET
Session Overview
The typical amount of time it takes to fill a position is notoriously long in higher education. Especially in the current hiring environment, slow-moving departments are losing potential candidates mid-process to other institutions or to private industry. As a result, many institutions are now rethinking their hiring processes in an attempt to streamline and minimize this effect. But what impact does shortening the process have on making hiring more equitable? What do we need to consider to ensure that we accomplish both?
In this free discussion-based session, you will hear about:
Key pain points in streamlining your hiring process.
Why it's important to strike a balance between speed and intention.
Various issues of equity that arise during the interviewing process, like salary transparency and implicit bias.
You will come away from this session with useful, actionable ideas and insights from our subject-matter experts and your peers across the nation.
Speakers
Stephanie Akunvabey & Marcus I. Richardson
Be the Employer Everyone Wants: An Employer Model for Colleges & Universities
November 29, 2022 | 1:00 – 2:00 p.m. ET
Session Overview
Under the weight of the pandemic, there is increased tension between job seekers and employers at higher ed institutions. Evolving the workplace has been historically difficult, so to address the hiring challenges of today, Dr. Karen Whitney recommends that we examine our past failures. Throughout her 40-year career in higher education, she has held a variety of executive and leadership positions, including vice chancellor, president, and chancellor. She will present a 3-part framework for understanding how leadership failures sacrifice mission and vision. The challenges in higher education as an employer include compensation, working conditions, and relevance.
Dr. Whitney will address the following issues and how they contribute to the hiring challenges we face today:
Compensation — Pay equity, market competition, resource capacity of units, internal/external politics
Working Conditions — Career/professional development, welcome & belonging, work expectations, workplace flexibility, and care & support
Relevance — Purpose, meaning, inspiration and passion
Speaker
Karen Whitney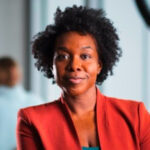 Stephanie Akunvabey
Vice President for Equity and Inclusion, Chief Diversity Officer, Roger Williams University
Stephanie joined Roger Williams University in 2021 following a long career in diversity and equity work in higher education. As Vice President for Equity and Inclusion and Chief Diversity Officer, she provides strategic leadership and champions programs, policies and practices that support an anti-racist, diverse and equitable community across the university's Bristol and Providence campuses.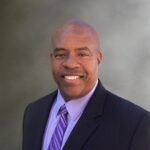 Myron R. Anderson, Ph.D.
Vice President for Inclusive Excellence, The University of Texas at San Antonio
As a member of the president's senior leadership team, Myron is the inaugural Vice President for Inclusive Excellence and is responsible for building a division and integrate the Inclusive Excellence ecosystem throughout the University. Using inclusive leadership as the framework paralleled with an active leadership strategy, listen, co-create, harvest, and implement, he serves as the framework to articulate a vision and implement the ecosystem designed to improve campus climate and advance Inclusive Excellence.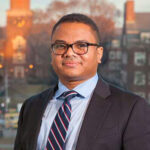 Marcus I. Richardson
Executive Director of Strategic Initiatives, Office of the Senior Vice President for Finance & Administration, Brooklyn College, CUNY
In his current role, Marcus oversees activities related to building upon the Senior Vice President for Finance & Administration's (SVPFA) portfolio capacity to develop, collaborate, and sustain large cross-divisional initiatives that lead to organizational excellence and student, employee, and operational success. Lastly, he oversees the Performing Arts Center's operations to ensure that academic and strategic entrepreneurial needs are met.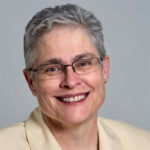 Dr. Karen M. Whitney
President Emerita, Clarion University
Throughout her 40 year career in higher education, Dr. Karen Whitney has held a variety of executive and leadership positions with increasing levels of responsibility, beginning as a Director to Associate Vice President, Vice Chancellor, President, and Chancellor. Karen is also a nationally recognized organizational and leadership development writer, speaker, consultant and advisor. She holds a doctorate from the University of Texas at Austin in Higher Education Administration and is a certified coach through the Center for Executive Coaching.
Questions About the Event?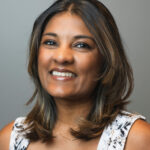 Ashvina Patel
Manager of Research and Publications,
Academic Impressions