Train your faculty and staff search committee members on foundational best practices for inclusive hiring.
As campuses work more efficiently to recruit and retain highly qualified and diverse candidates, it is imperative that your faculty and staff search committees have an ongoing process in order to review and refine their current hiring practices with an eye toward mitigating bias and removing barriers to inclusivity. This 5-part video series was created to help members of your search committees with managing the following stages of the search process:
Getting Started, and Establishing Your Search Committee
Recruiting Diverse, Qualified Candidates
Selecting Preliminary Candidates
Extending and Conducting Formal Interviews
Managing Final Assessments and Recommendations for Hire
Onboarding New Hires
How should I use this resource?
This course has been specifically designed as a foundational training session to help bring search committee members up to speed on inclusive hiring practices. Each lesson is no more than 30 minutes in length, so we recommend assigning specific applicable segments of the course to your search committee members over a defined period of time. To encourage further conversation and application, we also recommend following up each segment with real-time discussion among your search committee members. Each person participating can record their notes in the five-page downloadable workbook that accompanies the course and then bring them to the group conversation to ensure a productive debrief.
The following lessons are included with this course.
Course Highlights
120 minutes of video instruction

25 short videos

Workbook to track personal notes

Multiple printable resources

 Valued at $495. Free for members.
96% of Participants Are Satisfied With Our Video Courses
Melinda Messineo, Ph.D.
Professor of Sociology, Ball State University
While serving as a professor of Sociology, Melinda also serves as a distinguished faculty fellow in the Office of Inclusive Excellence. She has 25 years of higher ed experience in classroom and academic leadership roles, and over a decade furthering DEI work through learning and development initiatives. She is the recipient of numerous teaching awards, including the Schnabel Teaching Award from the North Central Sociological Association and the Hans O. Mauksch Award from the American Sociological Association Section on Teaching and Learning. She has served as President of the North Central Sociological Association, Vice President of Alpha Kappa Delta, the International Sociological Honor Society, and was Chair of the Section for Teaching and Learning for the American Sociological Association. She is passionate about removing barriers to inclusion and works to empower all voices so our community can thrive.
Melissa Rubrecht, M.A.
Director of Employee Relations and Affirmative Action, Ball State University
Melissa Rubrecht is an experienced Human Resources professional with 30+ years of higher education experience in employee and labor relations and has led affirmative action efforts for the last 8 years as Ball State University's Director of Employee Relations and Affirmative Action in Muncie, Indiana. As the University's champion for equal opportunity and nondiscrimination, Melissa's advocacy for equity and ongoing training efforts, in partnership with Office of Inclusive Excellence, has resulted in a 25% increase in overall employee diversity since 2014. Melissa serves on Ball State's Presidential Advisory Committee for Inclusive Excellence (PACIE), and she is a member of the state's College & University Personnel Association (CUPA) as well as the Society for Human Resources Management (SHRM). Representing the University in relationships with employee organizations, Melissa has successfully bargained ten union contracts to agreement and preserved management's rights by limiting the expansion of the bargaining unit to other unions or areas of the University. Melissa's proactive approach to handling employee relations issues has resulted in a 75% reduction in grievances, and no cases proceeding to arbitration since 2012. At the state level, Melissa's service on Chamber of Commerce employment law committees, and currently as Secretary of Indiana's Industry Liaison Group (ILG), provides avenues for her to share her expertise beyond the University. A Ball State University alumnus, Melissa holds an M.A. in English and in Executive Development for Public Service, and a B.S. in Political Science. Away from campus, Melissa is active in 4-H in Madison County, Indiana, and enjoys reading, gardening, live music, and motorcycling.
Membership Includes All Content and Much More
Buy membership based on desired number of users  
Invite users to your membership
Engage with upcoming and on-demand online trainings 
Learn more about membership benefits, included content, and pricing.
Questions about membership?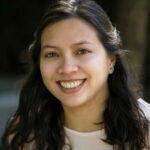 Meghan Paladino
Membership Advisor, Academic Impressions