Learn and share current practices for integrating anti-racist initiatives into your overall campus diversity, equity, and inclusion goals.
Unveiling and undoing institutional practices, policies, and procedures that perpetuate racial inequity among students, staff, and faculty continues to be a central priority for Chief Diversity Officers (CDOs). However, given the long-standing history that has allowed these practices to develop and thrive in the first place, this is among the most demanding challenges for an institution to overcome.
Join us for a free webcast designed to make space for diversity, equity, and inclusion leaders to come together and dialogue about anti-racist initiatives on campus. Through conversation with our experts and your peers, we will explore the following questions:
How are you balancing the need for intentional, explicit action around anti-racism with broader DEI goals?
Which anti-racist initiatives are your biggest priority and why?
What approaches have worked well? What challenges do you continue to face, and how are you moving forward despite resistance?
How do you ensure your campus sustains its commitment to anti-racism for the long term?
Who Should Attend
Chief Diversity Officers and champions of anti-racist initiatives on college campuses will benefit the most from this free webinar discussion. If you would like to share ideas for how to best integrate anti-racism into your overall diversity, equity, and inclusion strategic priorities and hear ideas from our expert panel and peers across the nation, this discussion is for you.
Register for this Free Webcast

To sign up for this session, please submit your details and sign up for future updates from Academic Impressions.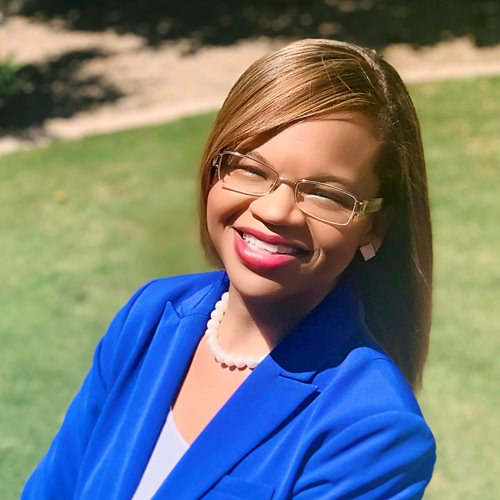 Ivy Banks, J.D.
Associate Provost for Diversity & Inclusion, University of Arizona
Ivy Banks serves as the Associate Vice Provost for Diversity & Inclusion at the University of Arizona. Prior to joining the University of Arizona, Attorney Banks served as the Assistant Vice President, Inclusive Excellence and Dean of Students at Northern Arizona University. Originally hailing from Ohio, she also served as the Assistant Dean of Students and Senior Lecturer at the University of Akron School of Law. In her current role, Associate Vice Provost Banks leads campus diversity and inclusion strategic initiatives. With over a decade of experience in the higher education fields of diversity, inclusion, compliance and law, Attorney Banks has received numerous awards including the Anthony "Tony" Ross Award for service to the Black community, the Martin Luther King Jr. Legacy Award, the LGBTQIA Commission's Ally of the Year Award, and the Akron Law BLSA Alumni of the Year Award.
Attorney Banks, a proud First-Generation student, earned a Juris Doctor from University of Akron, School of Law, a Master's of Education from Northern Arizona University, is completing her LL.M. in Indigenous Peoples Law & Policy at the University of Arizona College of Law. She completed her bachelor's degree in Political Science from Cleveland State University with highest honors. Her civic engagement includes serving as the Vice Chair of the AAU Chief Diversity Officers Steering Committee and serving as an inaugural Clark Atlanta University Executive Leadership Fellow. She has also acquired training from Cornell University's Faculty Institute for Diversity and Association of Title IX Professionals.
Franklin Tuitt, Ed.D.
Vice President and Chief Diversity Officer, University of Connecticut
Frank, who has more than two decades of higher education administration experience, was named to his current position in late July 2020. He had been a member of the University of Denver faculty since 2004 and was that school's Chief Diversity Officer from 2015 to 2019. From September 2019 to Summer 2020, he was a visiting scholar at the Echo Center for Diversity Policy at The Hague, Netherlands. He was the inaugural visiting scholar at the Echo Center and delivered lectures, facilitated training, and conducted research in support of diversity, equity, and inclusion efforts in the Netherlands and to post-secondary institutions in Europe.
In his most recent position at Denver, Frank was responsible for addressing diversity and equity matters and oversaw the Office of Diversity and Inclusion, which included the Interdisciplinary Research Institute for the Study of (In)Equality and the DU Latino Center for Community Engagement and Scholarship. In 2019, he received the National Association of Chief Diversity Officers in Higher Education Individual Leadership Award in recognition of "outstanding contributions to research, administration, practice, advocacy, and/or policy, and whose work informs and advances understanding of diversity and inclusive excellence in higher education."
Frank earned his undergraduate degree in human relations from Connecticut College in New London and has both a master's and doctorate from Harvard School of Education in administration, planning, and social policy with a concentration in higher education.
Questions About the Event?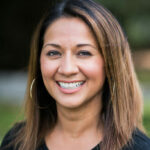 Rabia Khan Harvey
Senior Learning & Development Manager
Academic Impressions