Identify how to make small yet meaningful changes in your DEI initiatives that have long-lasting impact on your donors.
Overview
Advancement shops have begun strategic efforts to improve diversity, equity, and inclusion in philanthropy and increase engagement with historically minoritized alumni. However, a lot of work remains to be done to welcome and reflect diverse experiences, values, and cultures. This bootcamp is built upon the premise that by making intercultural competency the foundation of your shop, you will more effectively engage your marginalized alumni and, in turn, develop a more diverse donor pipeline.
Over the course of five weeks, you will be involved in large group content delivery, small group discussions, individual reflective work, and a 1:1 speaker consultation. You will also be able to discuss and analyze your DEI initiatives throughout the program to identify where you can make improvements as it relates to diversifying your staff, alumni engagement, and donor pipeline.
Join us for a highly interactive cohort-based bootcamp that will take you through an understanding of how your shop compares to other institutions and how you can reach the goals you seek for the diversity, equity, and inclusivity of your advancement shop.
What is Intercultural Competence?
The ability to shift cultural perspectives and adapt a behavior to effectively bridge across cultural similarity and difference based on race, gender, sexual orientation, nationality, ethnicity, religion, age, class and other human differences.
- Intercultural Development Inventory, LLC
A Highly Personalized Experience
Your registration for this bootcamp includes a 1:1 consultation with the faculty, Charleon Jefferies and Kat Walsh. This hallmark of the Academic Impressions bootcamp will focus on how you can be more successful toward implementing solutions to the DEI gaps you identify in your shop.
To preserve the intimate and interactive nature of this training, the bootcamp is limited to 30 participants. Register early to reserve your spot!
What You Will Get
This online course consists of five two-hour modules. Each live learning session will be facilitated by our experts to give you key strategies to implement in each of the advancement areas highlighted below.
A 1:1 45-minute consulting session with either Charleon Jeffries or Kat Walsh focused on identifying and action planning the step you intend to take in incorporating a DEI initiative into your advancement strategy.
A workbook, used to identify your DEI gaps, to help you know where your efforts should be focused.
You will have the opportunity to practice and apply the concepts through individual exercises in between the live sessions.
Who Should Attend
This bootcamp has been designed for those working specifically in alumni relations and annual giving, looking to diversify their donor pipeline. This program is also for those who work in a central capacity in advancement to support diversity, equity, and inclusion initiatives. This program will be beneficial for those newer to learning about how to support DEI, as well as those who are more seasoned.
Follow Through With Success Coaching
Have you ever gone to a training only to find that you came back with great ideas but don't have the time, support, or skills needed to make the changes?
Academic Impressions has produced thousands of trainings and we have learned that utilizing a coach after attending a conference helps provide accountability and bridges the training with the on-the-ground work of getting the job done.
As a result, we are now offering success coaching on select conferences.
Purchase this training + 3 one hour follow up success coaching calls
Work with an assigned coach who has extensive experience in higher ed.
Get individualized support to help you follow through on what you've learned.
Workshop your plans, run your ideas by someone and get additional help/practice.
To learn more, contact Moira Killoran at moira@academicimpressions.com or purchase the Bootcamp + Success Coaching product below.
Hear About the Bootcamp Experience
July 28 – August 25, 2021 | Live sessions July 28, August 4, 11, 18, and 25, 2021
All Times Eastern
Module 1: Diversity, Equity, and Inclusion and Your Shop
July 28, 2021 1:00 – 3:00PM ET
Knowing where to integrate diversity, equity, and inclusion into your staff, alumni and giving strategies is important. Through gap analysis, you will be able to identify where you can make change, while also knowing the return on investment that change can provide. This will help you identify and share the right data with the right stakeholders to secure the buy-in you may need.
---
Module 2: Building the Intercultural Competency of Your Staff
August 4, 2021 1:00 – 3:00PM ET
The key to a more inclusive shop, as well as to more inclusive alumni engagement and giving, is through you and your team's intercultural competency. By utilizing the Multicultural Organization Development (MCOD) process model, you will learn how to apply DEI principles to your work within advancement that will improve retention and recruitment for a more diverse workforce, leading to more effective diverse alumni engagement.
---
Module 3: Diversifying Your Alumni Engagement
August 11, 2021 1:00 – 3:00PM ET
By successfully engaging your traditionally unengaged populations, groups that have felt marginalized since they were students, you will begin to see your donor pipeline diversify. In this module, we will focus on strategies that help you leverage diverse alumni programming to increase your diverse volunteers and board members while building out an inclusive approach to alumni engagement.
---
Module 4: Strengthening the Diversity of Your Donor Pipeline
August 18, 2021 1:00 – 3:00PM ET
Your donor pipeline can become more representative of your current and future alumni base through effective communication and collaboration with alumni relations. In this session, you will learn how you can apply diverse segmentation strategies in your annual giving strategy, in order to increase the diversity of your donor pipeline, leading to a wider donor base to fundraise from for years to come.
---
Module 5: Presenting Your Action Plan
August 25, 2021 1:00 – 3:00PM ET
You now know where your diversity, equity, and inclusion gaps are in your advancement strategy, and you have also learned how to take the appropriate steps toward implementing an initiative to fill one of those gaps. After hearing from the speakers in how they bring the components of this bootcamp together at their institutions, you will have the opportunity to present to the cohort on the steps you intend to take at yours.
Charleon A. Jeffries
Director, Diversity, Equity, and Inclusion, Division of Development and Alumni Relations, Penn State University
Charleon has spent the last 18 years dedicated to improving and responding to issues of equity, inclusion, and justice at Penn State University. She is the inaugural Director of Diversity, Equity, and Inclusion (DE&I) for Penn State's Division Development of Alumni Relations (DDAR). In her role, she works directly with the Vice-President for DDAR in establishing and executing the Division's strategic priorities for DE&I.
Kat Walsh
Director of DEI Initiatives & Student Engagement, University of Michigan
As part of the University of Michigan's five year initiative for creating a more vibrant campus, Ms. Walsh heads department-wide efforts toward implementing policies aimed at diversifying and creating more equitable opportunities for OUD staff, donors, and volunteers. Ms. Walsh also leads student philanthropy initiatives on the University of Michigan campus.
ACADEMIC IMPRESSIONS MEMBERS
$3,095 $2,745
through July 21, 2021
Get access to THIS online bootcamp only.
Online Bootcamp +
Success Coaching
$3,795 $3,445
through July 21, 2021
Get access to THIS online bootcamp + success coaching.
$3,095 $2,995
through July 21, 2021
Get access to THIS online bootcamp only.
Online Bootcamp +
Success Coaching
$3,795 $3,695
through July 21, 2021
Get access to THIS online bootcamp + success coaching.
Get $250 off this bootcamp + 100s of FREE trainings with membership!
Questions About the Event?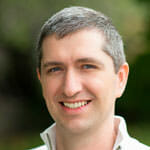 Nick Pettet
Learning & Development Manager, Academic Impressions
*All-inclusive members receive $250 off of conference registrations (in addition to the early bird discount if applicable). Please note this discount is not applicable on pre- or post-conference workshops or conference binders.