Create an intentional plan to advance and find fulfillment in your mid-career.
Overview
By mid-career, faculty have generally mastered their roles in academic systems, developed reliable teaching practices, and established a scholarly record and research agenda. Yet the mid-career stage brings up a new set of questions for faculty, such as:
Should I work towards a full professorship?
Should I move into an administrative or leadership role?
Should I start a new line of research?
At the same time these new challenges emerge, institutional support often wanes and career progress becomes less clear. These factors make the mid-career point an important crossroads that requires intentional and proactive planning. Otherwise, you may find yourself pulled in too many directions or following someone else's priorities for your career.
This bootcamp explores common barriers you may experience as a mid-career faculty and solutions for moving past these barriers towards a fulfilling academic life. We will guide you through the process of crafting an intentional mid-career path that moves forward your research and scholarship and your service and leadership activities in order to advance your career in ways that work for you.
A Highly Personalized Experience
This online bootcamp consists of:
Four live online weekly sessions where you will work collaboratively and individually to craft a career plan to guide your mid-career path.
Asynchronous activities between sessions to accommodate differing schedules and learning preferences so that you can craft a career plan that meets your unique needs. These activities will consist of brief readings and/or videos of no more than 30 minutes.
You can also consider adding three success coaching sessions with our expert, Corinne Nicolas, or another Success Coach to continue honing your next steps as a mid-career faculty member.
To preserve the intimate and interactive nature of this training, the bootcamp is limited to 30 participants. Register early to reserve your spot!
Who Should Attend
This bootcamp is designed for mid-career faculty members seeking to proactively design the next phase of their career, such as:
Assistant professors in the late stages of the tenure track
Midcareer faculty at non-tenure institutions
Newly appointed associate professors
Associate professors who feel "stuck"
Follow Through With Success Coaching
Have you ever gone to a training only to find that you came back with great ideas but don't have the time, support, or skills needed to make the changes?
Academic Impressions has produced thousands of trainings and we have learned that utilizing a coach after attending a conference helps provide accountability and bridges the training with the on-the-ground work of getting the job done.
As a result, we are now offering success coaching on select conferences.
Purchase this training + 3 one hour follow up success coaching calls
Work with an assigned coach who has extensive experience in higher ed.
Get individualized support to help you follow through on what you've learned.
Workshop your plans, run your ideas by someone and get additional help/practice.
To get success coaching, simply purchase the Bootcamp and add Success Coaching during registration.
Hear About the Bootcamp Experience
This event has been canceled.
Session 1: Common Barriers & Your Professional Identity
Tuesday, Oct. 18, 2022, 1:00 – 3:00 p.m. ET
During our first session, we will address common barriers at the mid-career point—barriers that may leave you feeling stuck, overwhelmed by increased service or leadership expectations, unsure of where to take your research next or how to compete for and secure needed resources, to name a few. You will explore your professional identity: what is working for you, what is not, and how you envision your career moving forward. We will conclude by identifying a professional vision and career goals that will drive your individual agenda for this bootcamp going forward.
---
Session 2: Your Role: Leadership, Management, and Service
Tuesday, Oct. 25, 2022, 1:00 – 3:00 p.m. ET
Mid-career faculty are often called upon to engage in more service activities at their institution and in their profession as a whole. For some, being mid-career means opportunities to fulfill their call to lead and become administrators. For others, there is pressure to take on leadership roles in some capacity—whether as a program coordinator, director or leader in a professional organization, etc.
Through case-study examples from current academics who have achieved full professorships, moved into administrative roles, and who now lead centers and programs, we will overview the pros and cons of different career decisions and paths. Then, using your career plan from Session 1, you will identify where you want to go and what skills and resources you need.
---
Session 3: Your Research: Reboot or Reset?
Tuesday, Nov. 1, 2022, 1:00 – 3:00 p.m. ET
During the mid-career stage, faculty often re-examine their commitment to the research agenda that led them to tenure. In this session, you will explore what directions you want your research and scholarship to follow moving forward and create a plan for your research that supports the goals you identified in session 1.
To support you through this process, we will explore three approaches to mid-career scholarship and research: building and leveling up your current research agenda, exploring new research strands, and developing a Scholarship of Teaching and Learning (SOTL) agenda. We will discuss their merits within specific institutional contexts as well as long-term career goals.
---
Session 4: Making It Happen
Tuesday, Nov. 8, 2022, 1:00 – 3:00 p.m. ET
For our final session together, we will return to the goals you laid out during session 1 and the common barriers that get in our way. Under the guidance of our expert, you will work on revising your initial goals and identifying actions and timelines for them. We will discuss how to proactively plan for challenges that may get in the way of implementing your career plan along with how to create a support system for the mid-career stage of your academic life.
Corinne Nicolas, Ph.D., ACC
Faculty Coach
Corinne is a faculty coach who leverages 25 years of experience in higher education to help early-career and mid-career female faculty navigate key professional transitions. In her academic career, she was a writing professor who enjoyed helping students find their academic voices, as well as leading colleagues to experiment with student-focused and engaging pedagogies. She also led several academic programs, serving as chair of a humanities division and director of a general education program, while also leading efforts to revise curricula and faculty policies. More recently, she was a faculty development consultant for a large university's teaching and learning center, working closely with the provost's office to design and implement a university-wide, programmatic assessment training for academic leaders as part of a reaccreditation process.
Questions About the Event?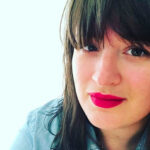 Jenna Ledford
Learning & Development Manager,
Academic Impressions