COVID-19 Critical Response
DISCUSSION SERIES
Watch a webcast recording where our experts connect with the broader higher education community to share ideas and ask questions amid the COVID-19 crisis.
As the pandemic unfolds, the challenges of serving as a mid-level leader in advancement are unique. You are accountable to both your direct reports and your leadership team — meanwhile, the conditions and processes you have come to rely on need to be adapted.  
Watch this webcast recording of a facilitated discussion with Zack Smith, Executive Director of Development at the Jacobs School of Engineering, UC San Diego. You'll hear from our expert as well as your fellow attendees on questions like:  
How do you help frontline fundraisers talk about philanthropy in difficult economic 

times

?

 
How do you stay connected to your team and ensure accountability in a remote work environment?

 

How do you adjust your 

donor visits and follow-up 

strateg

ies

?

 
Who Should Attend
Anyone managing a team of frontline fundraisers in advancement—especially mid-level leaders—will benefit from this conversation. 
If you are looking for a space to gain ideas and best practices around the current coronavirus crisis, we encourage you to check out our other webcasts in our COVID-19 Critical Response Discussion Series.
A Discussion-Based Format
As COVID-19 continues to be an ever-evolving situation, we can't provide you with hard-and-fast answers. But we can make space for open discussion and idea sharing based on both our speakers' expertise and the experiences of the rest of the audience.  
After watching this recorded webcast, you will have a clearer understanding of how other campuses are responding and ideas for how you might continue to make decisions and move the work forward.
Registration for the live webcast is full. Please fill out the form below to get access to the recording.
Instructor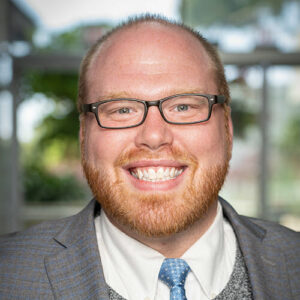 Zack Smith
Executive Director of Development, Jacobs School of Engineering, University of California San Diego
Zachary Smith leads the efforts of the external relations staff at the Jacobs School which includes major and principal gifts, donor relations, stewardship, and events. He works directly with the Dean of the School to provide strategic direction for a comprehensive major and principal gifts program as the University completes the next comprehensive campaign. Smith is passionate about advancing higher education by developing strategic and meaningful relationships.
At the Palomar Health Foundation, Smith served as the Senior Director of Development where he oversaw a team of fundraising professionals dedicated to the advancement of Palomar Health, California's largest public health care district. Prior to this position, he served as the Director of Major Gifts within the Palomar Health Foundation where he had the primary fundraising responsibility for the divisions of Orthopedic Medicine, Cardiovascular Care, Men's Health, Rehabilitative Care, and Neurosciences. He cultivated his passion for higher education at Portland State University, where he earned a B.S. in Criminology and Criminal Justice, with a minor in Civic Leadership. Smith was a member of the PSU Wrestling Team and competed in the PAC 10 Division, during which he was honored as an All-Academic PAC 10 wrestler. He went on to earn his MBA at the Rady School of Management at UC San Diego.