Learn how you can calculate and analyze the financial performance of your academic programs so you can make more informed resourcing decisions.
Overview
With the impacts of the COVID-19 pandemic and other compounding challenges that have come to a head this year, the value of higher education is under greater scrutiny than ever before. This increased attention has resulted in heightened interest around program cost at all types of institutions. As budgets tighten and enrollment numbers decline, it is critical to understand how institutional resources are allocated in order to determine the path forward and maximize institutional effectiveness.
Join us for this two-day virtual conference where you will gain the necessary tools and skills to understand the financial contributions of your academic programs, and thus inform decisions across campus. During this workshop, you will learn the basis for building your own cost-and-demand model, so you can better:
Understand the financial realities of current programs
Identify new opportunities based on your market
Calculate proforma and milestones on new academic programs
Effectively communicate information to a variety of audiences
Integrate technology tools to increase speed and service
Set milestones and prioritize for action
With these datapoints and calculations in hand, you will be able to have more productive conversations about where and how best to allocate limited academic resources for core programs, as well as new and innovative opportunities.
Who Should Attend
This training is designed for academic program leaders, financial analysts, business officers, and institutional researchers. This conference is ideal if you are in the early stages of determining your program costs, want to understand how new programs impact your campus, or need help building your own model as both a learning exercise and a tangible resource for your institution. If any of the latter are true for you, this training is your opportunity to get a detailed and hands-on experience in those categories.
Limited Attendance
In order to ensure a high-quality learning experience, we have intentionally designed this Virtual Training to have a limited number of total attendees. To ensure access from both paying participants and also from those who have an All-Inclusive membership, when the membership cap is reached, only paying participants can register after that point (while spaces are still available). If you have questions about whether this program is right for you, please contact us.
CPE Credits Available
Recommended CPE Credits: 10.5 for virtual conference
Program Field of Study: Specialized Knowledge and Applications
Delivery Method: Group-Internet
Prerequisites: None
Program Level: Basic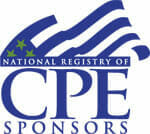 The Academic Impressions Online Learning Experience
Intentionally Designed
Online Learning
Our virtual trainings go far beyond just replicating PowerPoint presentations online: these experiences are intentionally designed to give you the kind of robust and dynamic learning experience you've come to expect from Academic Impressions. These trainings provide you with an active learning environment and an online space where you can explore ideas, get inspired by what your peers are doing, and understand the range of possibilities around a certain topic. You will leave these sessions with practical solutions that you can take back to your team or task force.
What you will get:
A dynamic, interactive, and high-touch virtual learning experience designed to engage and set you up for growth
Seamless online face-time, networking, group work, and Q&A opportunities from the comfort of your own workspace
Practical takeaways and hands-on knowledge
Guidance from vetted subject matter experts
Unlimited access to all recorded online sessions
See What Our Attendees are Saying
"At first, I was skeptical that a virtual conference was capable of being both engaging and informational - but Academic Impressions has mastered it! The 3-day online event was structured in a creative way that all participants had multiple opportunities to interact with each other and the presenters. No one's questions went unheard or unanswered. Thank you for this great experience, it has changed my view of virtual conferences and I look forward to attending more in the future."
- Desiree Ford, Digital Communications Manager, Binghamton University
"The virtual conference has been amazing. The presenters have all been great and the information they've provided is going to help us better use our social media. Even though this conference had to be virtualized due to COVID-19, the online format has been set up in a way that we can all collaborate and share ideas. I'm very eager to take what I've learned back to campus and start implementing new ideas."
- Chris Forde, Coordinator of Marketing & Public Information, Lincoln Trail College
DAY 1 | All times Eastern
Welcome and Introductions 
11:00 - 11:15 a.m. 
---
Program Analysis Methods and Planning your Approach
11:15 a.m. – 12:15 p.m. 
In this session our experts will share an overview of available cost methods and set the stage for establishing your own approach to cost analysis. We will discuss the benefits and drawbacks of the various types of models and how to determine the best one for your unique needs. Through small group discussions, you will identify the questions you are trying to answer, clarify the problems you are striving to solve, and the implications of this work on various stakeholders (students, state legislators, internal leaders, etc.).
---
Break 
12:15 – 12:30 p.m.
---
Model Basics, Variables, and How it All Comes Together
12:30 – 1:30 p.m. 
During this session we will review the basics of program costing models, the types of variables that are included, and how to bring all these areas together. Through this session you will learn more about different types of revenues and expenses and how to turn those items into variables.
---
Break 
1:30 – 2:00 p.m. 
---
Strategies for Collecting Program Cost Data
2:00 – 3:00 p.m.
It is often difficult to understand what types of data you should be including in your program costing models. Additionally, accessing certain information on campus can prove to be problematic at some institutions. In this session we will walk through the types of data that you will need to collect and some of the pitfalls you may encounter during data collection. We will also outline how you can look ahead to ensure you have all the appropriate people involved to embark on your data collection project. This session will conclude with an outline of the types of data you need to access for various models you may want to implement.
---
Break 
3:00 – 3:15 p.m. 
---
Now that we have walked through various models and variables, we will turn our focus to three different types of program costing models. During this section of the conference, we will focus on different calculations and methodologies and provide opportunities to discuss which method will be right for you. The next three sessions will include Excel template exercises to conduct new and existing program cost analysis, contribution margin comparison, as well as faculty workload and productivity analysis.
---
Building a New or Existing Academic Program Cost Model: Single Program Costing Model
3:15 – 4:15 p.m.
This session will be focused on building a Single Program Costing Model with or without the inclusion of a Responsibility Centered Management (RCM) Model. A single program costing model is narrowly focused on an individual program, the cost to administer that program, and the faculty effort to meet the delivery of the required classes. These models are often cohort-centric and only include direct educational costs.
---
OPTIONAL DEMONSTRATION: Balanced Scorecard for External Program Demand 
4:15 – 4:45 p.m.  
During this optional session, you will have an opportunity to preview a balanced scorecard approach using the latest technology. We will provide a hands-on experience where you can bring your own market demand questions and practice answering them using a trial subscription service. You will leave with market trend resources and reports that you could use immediately for your own analysis.
---
DAY 2 | All times Eastern
Optional Networking
11:00 – 11:30 a.m. 
---
Day 2 Welcome 
11:30 - 11:45 a.m. 
---
Building a New or Existing Academic Program Cost Model: University or Campus Model
11:45 a.m. – 12:45 p.m.
We will begin Day 2 by exploring the University or Campus Model where multiple programs are combined into one. This model includes various programs across various schools combining revenues and expenses for many groups. It also includes central costs such as space, facilities, and central services.
---
Break 
12:45 – 1:00 p.m.
---
Building a New or Existing Academic Program Cost Model: Department Model
1:00 – 2:00 p.m.
The third and final type of model we will dig into is the Department Model. This is a cross between a University Model and a Program Model. It takes into account multiple programs across a school/college/department and includes some local administrative costs. These programs also track cross-taught or common/core classes, as well as unique tuition and fees.
---
Break 
2:00 – 2:30 p.m.
---
Effective Collection and Use of Essential Market Demand Data
2:30 – 3:30 p.m.
A healthy program portfolio meets institutional, academic, financial, and market requirements. Now that you've identified areas of improvement, this informative session will dive into the data you will need to collect to conduct a market demand analysis to build your business case for a new or existing academic program. You will learn:
The four components of a market demand analysis
The five key ingredients for better data
The best freely available resources to find the data
How to effectively use market data to inform new and existing programs
You will also have an opportunity to practice a sample analysis with your peers.
---
Break 
3:30 – 3:45 p.m.
---
Working Time: Opening the Door to Innovation
3:45 – 4:45 p.m.
At the heart of understanding the ROI of programs is whether new or existing programs are supporting innovation on your campus. During this consulting time, you will have an opportunity to continue working on your own cost model and receive advice from our experts in small groups. We will reserve part of this time to report out on your progress with your peers.
---
Final Q&A and Conference Close
4:45 – 5:00 p.m.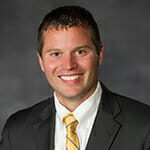 David Allen
Director of Budget and Resource Analysis, Virginia Commonwealth University
David currently works in the Office of Budget and Resource Analysis at Virginia Commonwealth University. He has been working in higher ed for over 10 years with a focus on financial management at various levels.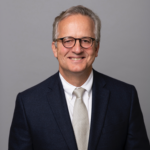 Bob Atkins
CEO and Founder, Gray Associates
Bob leads Gray and the development of Gray's education industry software and services. He works with Gray's education clients, consulting with Presidents, CAOs, CFOs, and CMOs on program assessment, institutional strategy, pricing, and location selection.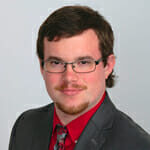 Adam J. Raab
Senior Financial Analyst, Embry-Riddle Aeronautical University
In his current role, Adam provides data-driven decision support to institutional senior leadership in the areas of academic program costing, competitive and peer analysis, and institutional rankings. He oversees the economic performance model for the institution, and provides valuable insights into the economic and financial health of the institution.

Questions About the Event?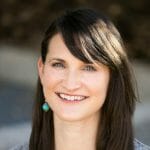 Kate Poisson
Program Manager, Academic Impressions
*There are limited spots available for All-Inclusive Members to register for Virtual Conferences for free in 2020. Each virtual conference has a registration cap in order to ensure a high-quality learning experience, personalized attention, networking and interactivity. If the cap has been met, All-Inclusive Members can register with a $250 discount if space is available.
Please note the member discount is not applicable on conference binders or success coaching.