Learn how to set up and maintain a mentoring relationship that supports your needs as a mentor or as a mentee.
Mentoring relationships are key to helping you navigate and develop throughout your career. But maintaining those relationships, both as a mentor and as a mentee, can be a lot of work and can also present special challenges. Mentoring relationships suffer when mentors and mentees do not have a clear sense of expectations or goals (for instance, of when the relationship has run its course).
This course will help you understand the purpose of a mentoring relationship, as well as how mentoring differs from other key relationships like those with advisors and sponsors. Additionally, you will learn how to impactfully set up and manage a mentoring relationship, from both the mentor and mentee perspectives, and how to handle roadblocks that arise through those relationships. The course is accompanied by a mentoring journal to help you plan your mentoring philosophy, goals and expectations and set boundaries with your mentor or mentee partner. This course is appropriate for mentors and mentees at all levels.
The following lessons are included with this course.
Course Highlights
1 hour 36 minutes of video instruction

11 short videos

1 mentoring journal

Valued at $595. Free for members.
96% of Participants Are Satisfied With Our Video Courses
Katharine E. Stewart, PhD, MPH
Executive Coach, Leadership Coach
Katharine has been a faculty member since 1996 and has been mentoring other faculty members and academic leaders (department heads and deans) for over two decades. As a professor and senior vice provost, she is responsible for most policies and processes related to faculty success (including promotion and tenure) as well as for faculty development programming at her university. A significant part of her current role is to work closely with department heads and deans in managing their academic units.
The two things that motivate everything Katharine does are her love for faculty life and her desire to help other faculty members and academic leaders be both successful and joyful in their careers. She uses her extensive experience as a clinical psychologist, NIH-funded researcher, award-winning classroom teacher and mentor, and long-time academic leader along with what she's learned from the dozens of faculty, department heads, and deans that she has mentored over the years to inform her practice. Using a strengths-based and cognitive coaching approach, Katharine will help you set clear goals that make the most sense for you, strategize about how to navigate the internal and external roadblocks you may be facing, and develop an action plan to help you tap into your personal strengths and values. Her goal is always to help her clients connect their work to a sense of confidence, meaning, and joy in their lives overall.
Katharine earned her B.S. in psychology from UNC-Chapel Hill, and she holds an MPH in public health policy and a PhD in clinical medical psychology from the University of Alabama at Birmingham. She has held faculty appointments in departments of psychology, preventive medicine and health behavior at the University of Alabama at Birmingham, the University of Arkansas for Medical Sciences (UAMS), and North Carolina State University. In addition to her current service as Senior Vice Provost at NC State, Katharine previously served for ten years as an associate dean for academic affairs at the UAMS College of Public Health, and for two years as Associate Vice President and then Vice President for Academic Planning & Quality for the 17-institution University of North Carolina system.
Membership Includes All Content and Much More
Buy membership based on desired number of users  
Invite users to your membership
Engage with upcoming and on-demand online trainings 
Learn more about membership benefits, included content, and pricing.
Questions about membership?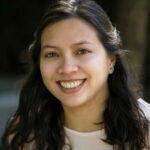 Meghan Paladino
Membership Advisor, Academic Impressions