Essential training for new advisors to have a greater impact on advisees.
Learn the relational, conceptual, and personal skills that are critical to effectively advising students in higher education. While you may have received technical and university-specific training, the skills discussed during this training can be the difference between good and great advising. Join us in Orlando at our second new advisor bootcamp to take a holistic look at how you can make a bigger impact as a new advisor by using a powerful five-part framework. You will leave with a learning plan that you can use to continue your development as an advisor over the next year.
New Breakout Sessions This Year
This training includes three breakout sessions that are new this year. During the conference you will have the chance to choose from one of the following concurrent sessions:
Developing a training plan for new advisors
Assessing your essential skillsets as a new advisor
Using analytics to prioritize and personalize your advising sessions
5 Part Framework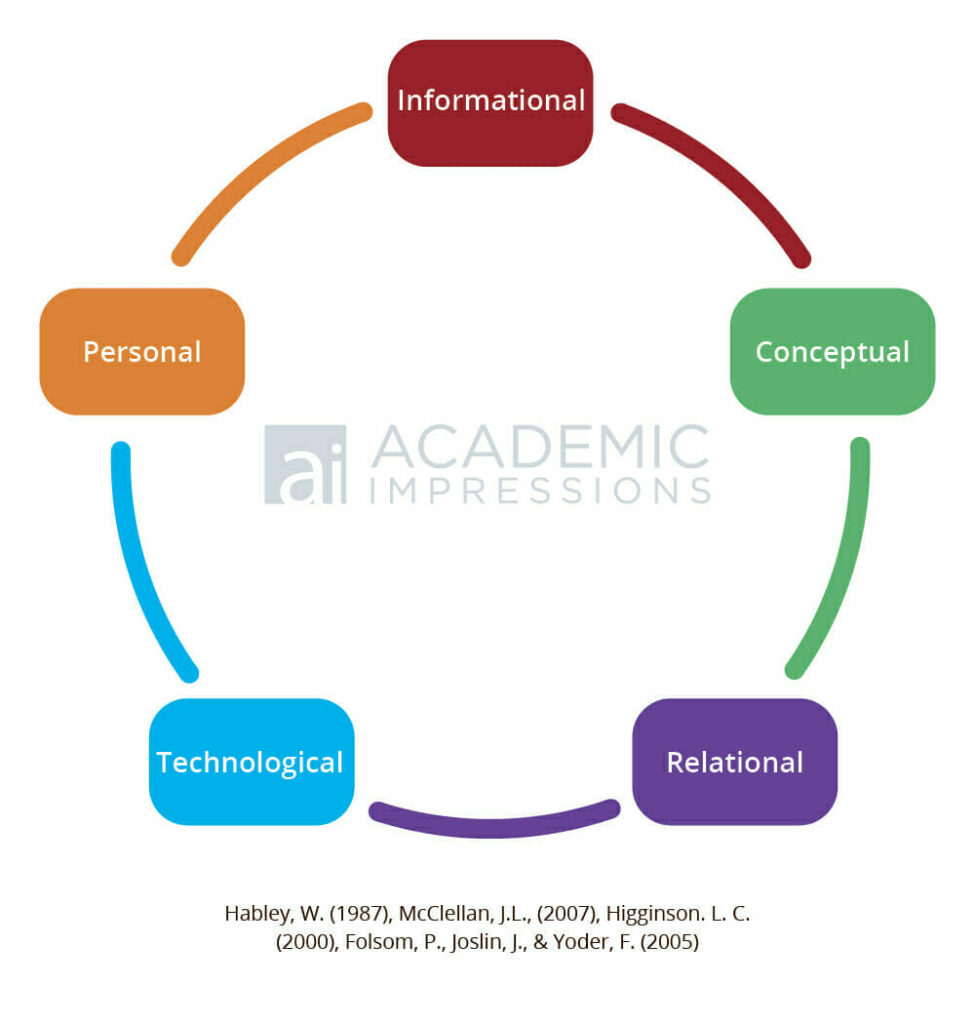 Designed for New Advisors and Directors of Training
We designed this conference to appeal to both professional and faculty advisors in their first two years in the position as well as professionals in charge of training new advisors on their campus. To encourage team participation, when you send three people from your institution, a fourth can attend for free!

Agenda
Day One: Thursday, November 2, 2017
Registration and Continental Breakfast (included in registration fee)
8:30 - 9:00 a.m.
---
Welcome and Introductions
9:00 - 9:30 a.m.
---
Advising for Today's Students (Informational, Conceptual)
9:30 - 10:15 a.m.
This session will give you a brief overview of how advising has evolved as a practice and how it is being modified to meet the needs of today's students. No longer is advising limited to course selection, but plays a dynamic role in the overall success of the student throughout his or her time at the institution.
---
Break
10:15 - 10:30 a.m.
---
Models of Advising (Conceptual)
10:30 a.m. - 12:00 p.m.
In this session, you will gain a brief overview of the different types of advising, then will break into groups depending on your institution's model. These models include: developmental, prescriptive, appreciative, and strengths-based.
---
Lunch (included in registration fee)
12:00 - 1:15 p.m.
---
Using Your Strengths (Personal)
1:15 - 1:45 p.m.
In this session, you will learn to identify your particular strengths and how to capitalize on those strengths as you advise students.
---
Break
1:45 - 2:00 p.m.
---
Working Session
2:00 - 2:45 p.m.
This working session will give you a chance to begin filling in your learning plan and identifying areas of growth over the course of the next year.
---
Using Social Media to Engage Advisees (Technological)
2:45 - 4:00 p.m.
This session will show you how to use Twitter, Instagram, Facebook, and other tools to engage your students with advisors.
---
Closing Remarks
4:00 - 4:15 p.m.
---
Networking Reception (included in registration fee)
4:15 - 5:15 p.m.
Day Two: Friday, November 3, 2017
Continental Breakfast (included in registration fee)
8:30 - 9:00 a.m.
---
Breakout Session (Informational)
9:00 - 10:30 a.m.
In this session, you will break into two groups based upon interest and experience. Topics will include:
Using Data and Analytics with Advising and
How an Advising Model Can Inform Your Practice
---
Break
10:30 - 10:45 a.m.
---
Working with Diverse Advisees
10:45 - 11:45 a.m.
In this scenario-based session, you will learn how to handle working with students from different backgrounds. You will learn how active listening, good communication, and asking open-ended questions can help you as you advise students.
---
Wrap-Up
11:45 a.m. - 12:00 p.m.

Speakers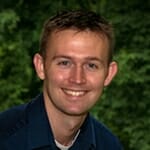 Benjamin M. Forche
Director of Student Affairs
Ben is very passionate about the role Appreciative Advising plays in the relationship between a student and advisor. He is also a big proponent in the use of technology in his academic advising relationships with students, through virtual advising, mass communication, and automated systems. Combining these two practices has enabled Ben to connect with his students in a deeper, more meaningful and impactful method that students are seeking and prefer. His incorporation of technology stems from his undergraduate work in Visual Communication Technology. Additionally, technology methods usually involve a certain level of expertise and funding. He has developed the ability to find inexpensive and simple ways to implement technology, that you can start implementing immediately.
Ben earned a Bachelor of Science in Visual Communication Technology from Bowling Green State University, followed by his Master in Education in Higher Education and Student Affairs from University of South Carolina. He previously served at The Ohio State University in the role of Coordinator for Advising Communication in the College of Education and Human Ecology. In his spare time, he enjoys woodworking and spending time with his wife, Mandy, their beautiful daughter, Charlotte, and their two dogs, Joey and Chandler-- yes they love the TV show Friends.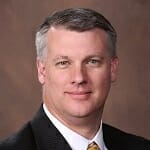 Joe Murray, MSHR
Assistant Dean, Undergraduate Studies, University Advising Services
Florida Atlantic University
Joe has worked to guide students toward academic success for over 24 years. Prior to joining the FAU team, Joe spent 22 years as the Director for Academic Advising and Retention Services at Miami (OH) University's Hamilton Campus. He worked to develop and refine the Appreciative Advising Inventory and has been part of a national task force aimed at advancing the concept of Appreciative Advising for both professional and faculty advisors. Joe has facilitated multiple training workshops and retreats to teach the Appreciative model from a customer service and employee management perspective.
Joe specializes in supporting and encouraging cultural change within higher education institutions. He is a certified Appreciative Advisor and served on the faculty for the 2011- 2015 Appreciative Advising Institute. Joe works tirelessly to help traditionally underrepresented students in higher education. He was a driving force behind Ohio Reach, a state and national effort to increase access and retention to higher education for Ohio's Lower Income/Disadvantaged Youth and Foster Care Alumni. He recently resigned from the Ohio Reach governing board to relocate to Florida in order to begin work supporting foster youth in that state. He is now a co-founder for Florida Reach. He has served as the Co-Chair of the First-Generation College Student Interest Group for the National Academic Advising Association (NACADA) from 2007 until 2012.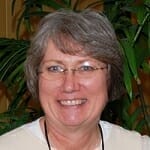 Karen Thurmond
Director of Academic Advising and Degree Planning Resources
The University of Memphis
Karen Thurmond's responsibilities include advocacy for academic advising initiatives and for academic advisors serving in a faculty, peer, or professional role. She also coordinates the day-to-day operations of the general education program (core curriculum), degree audit system (DegreeWorks), and an 24/7 system for academic advising appointments (AppointmentPlus) at the University of Memphis, and is a staff member of the Center for Academic Transition, where transfer students are advised in their first semester.
Ms. Thurmond has written for the NACADA monograph on advising transfer students (on four year to four year transfer), and for the NACADA New Advisor Guidebook (on the environment of higher education). She chaired the NACADA Webinar Advisory Board, served on the Administrator's Institute Advisory Board, and served as a member of NACADA's Emerging Leaders Development team, and served as NACADA Region 3 (TN, KY, WV, NC, SC) Chair. Ms. Thurmond most recently completed work with a team to automate the graduation process at The University of Memphis. Ms. Thurmond manages the six-year graduation project at the University of Memphis, where intrusive advising initiatives increased a cohort's six-year graduation rate by 8%.

$1,295 through October 13!
$1,395
After participating in this conference, you will be able to better apply the five fundamentals of advising to your practice.
$295
Purchase the conference binder, which includes all presentation slides, worksheets, action plans, and additional resources.
Note: Conference attendees do not need to purchase materials separately.
Questions About the Event?
Elizabeth Ross Hubbell
Program Manager, Academic Impressions