Faculty research careers are a journey that require strategy and ongoing support. Join us to better understand what the journey looks like and how to approach it more intentionally.
Developing faculty researchers is both a top-down and bottom-up process. For the administrator helping to develop faculty researchers, maximizing the potential of faculty means preparing and supporting them in the logical progression of a faculty research journey, not just in securing external funding (as vital as that may be). For the faculty researcher, long term strategic planning requires going beyond short-term goals like trying to get through a semester or publishing the next article. It requires intentional decisions that serve as steppingstones for not just the next move, but the larger career plan.
Join us for a free webinar to be introduced to the key components and skillsets that set up faculty to be successful researchers. You will have a chance to discuss the following with our panelists and your peers across the nation:
Jumpstarting faculty research careers
The career arc of a higher ed researcher is multi-faceted, and newcomers often do not understand the steps they need to take to set themselves up for success--especially the concept of positioning and strategic long-term planning.

Key components and skillsets of successful research faculty
We will unpack the major milestones researchers go through on their journey, including positioning oneself to be a contributor to the field, proposal development, what to do when your funding request is declined, and how to approach sustainability and an overall career trajectory.

Sustainability and overall career trajectory
Obtaining external funding is just the beginning when thinking about one's research career trajectory. What does it look like instead to think about each goal in relation to an overall career plan? How do you keep the momentum going?
Who Should Attend
Administrators responsible for faculty development, from both academic affairs and research offices will benefit from this discussion. Junior research faculty who want to better understand 1) how intentional and strategic planning can set them up for success and 2) how to navigate the institutional support networks that exist at their institutions will also benefit.
Register for this Free Webcast

To sign up for this session, please submit your details and sign up for future updates from Academic Impressions.

Warren Burggren
University Distinguished Research Professor- Developmental Physiology, University of North Texas
Warren's 40+ year career as a university researcher, educator and administrator has included faculty positions at the University of Massachusetts – Amherst, the University of Nevada, Las Vegas, and the University of North Texas. Additionally, he has been a visiting researcher at universities in Australia, Brazil, Canada, Denmark, Mexico, Panama and Taiwan, and has given hundreds of hundreds of invited and plenary lectures in more than a dozen countries.
Warren has been Department Chair, Dean and Provost and Vice President for Academic Affairs, holding this last position at UNT until his return to faculty in 2015. As a result, he has deep experience in the assembly and management of large, complex research and administrative teams, including those pursuing and successfully acquiring both public and private research funding.
His biological research projects have been funded by multiple agencies during his career, including a highly unusual ~40 years of continuous National Science Foundation funding. He currently is supported both by the National Science Foundation (public) and the Gulf of Mexico Research Initiative (private).
He received his B.Sc. degree from the Univ. of Calgary, Canada, and his PhD from the Univ. of East Anglia in Norwich, England.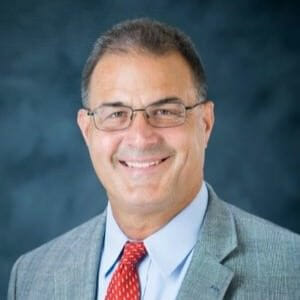 Rick Nader
Principal Consultant, Global Proposal Solutions
Rick has 30 years of experience developing teams and writing proposals to federal, private, and corporate foundations as well as international funding sources. He has helped hundreds of faculty become competitive. Rick has significantly contributed to over $100M in external awards across a broad range of funding agencies: NSF, NIH, DoD, Department of Energy, Department of Education, State Department, Department of Health and Human Services, as well as state, private, and international funding sources. 
Rick has been a leader in global research while at Texas A&M University, University of North Texas, and Mississippi State University. He previously served as an East Asia program manager at the Office of International Science and Engineering at the National Science Foundation. He has also served as PI and Co-PI on NSF, Department of Education, State Department, as well as private funding. 
Rick's experience includes designing and delivering workshops on how to be successful in competing for grants and contracts, what makes for a successful international research or development proposal, understanding the review process, and determining how to assess declined proposals. He has directly helped hundreds of faculty be successful with proposals to federal agencies, private foundations, and foreign funders, through strategies for fundraising, international development, and engaging corporations and foundations. 
Rick has a BA in English, a Master's degree in Public Administration, and a Ph.D. in Higher Education Administration. 
Questions About the Event?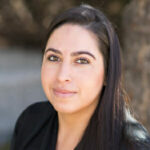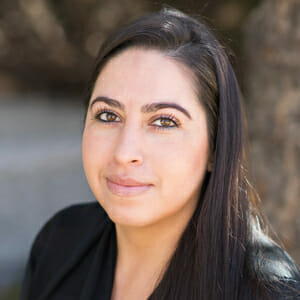 Alicia Miranda
Senior Learning & Development Manager, Academic Impressions