Overview
Amidst the competing demands of teaching and service, academics are always under pressure to find time for their scholarship. During these uncertain times, with daily routines disrupted, the challenge of maintaining scholarship work is even more critical. Many academics are struggling with the competing priorities of remote learning, student and university needs, and their own isolation and break from writing and research routines—all while managing changes to their own daily lives. 
 As a member, you now have the opportunity to take advantage of the new On-Demand Virtual Writing Café, a tool that provides support to help you dedicate focused time each day to your writing tasks. 
Who is the On-Demand Virtual Writing Café for?
Our On-Demand Writing Café is open to all Academic Impressions members. Faculty members with research and writing responsibilities and other campus administrators who are undertaking focused writing and "deep work" tasks will benefit the most.  
How does it work?
Pick from 4 on-demand Virtual Writing Café sessions. Each session: 
Starts by guiding you through

 a 5-minute focusing exercise to help you get in the right frame of mind for writing

 

Provides

 45 minutes of uninterrupted

 working

 time. The video will display a timer, but you do not need to keep track of time as the moderator will announce when the 45 minutes has passed.

 
Enhance the Impact of the Virtual Writing Café with Faculty Coaching 
The Academic Impressions faculty coaching package is an individualized program designed to support you as you establish yourself and excel as a scholar, take charge of your career, balance numerous competing demands, and provide accountability to help you achieve your goals. 
Our faculty coaching program is suitable for and customizable to all experience levels. Whether you are tenure track, mid-career, or senior faculty, our coaches will work with you to identify your personalized needs and goals. 
All of our coaches hold doctorates and have extensive experience in higher education. They can provide expert support with writing productivity, defining research plans, improving writing skills, and breaking down the overwhelming writing task into manageable pieces of work. 
Moira Killoran, Ph.D
Director of Coaching
Moira is a Master's level certified coach who has been helping academic professionals become more accomplished researchers, writers, and leaders for over 14 years. As Director of Coaching at Academic Impressions, Moira develops systems and tools to help academics become more intentional and self-aware through time management, prioritization, team development, and leadership.
Membership Includes All Content and Much More
Buy membership based on desired number of users  
Invite users to your membership
Engage with upcoming and on-demand online trainings 
Learn more about membership benefits, included content, and pricing.
Questions about membership?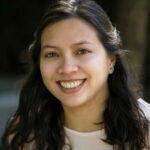 Meghan Paladino
Membership Advisor, Academic Impressions