Reflect on your leadership transition and identify ways you can grow as a new leader alongside other department chairs.
There's a lot to learn as you become a department chair. You're developing new relationships with stakeholders you've never worked with before, and you're realizing there's a lot more people and tasks involved in the day-to-day operations of your department than you ever realized. This may be the first time you're assessing the effectiveness of your leadership style, and you're probably questioning the right balance between your faculty identity and your authority as department leader.
Join us online for a three-part interactive discussion series, and get tips and strategies to help you navigate your transition into leadership. This series is designed to connect you with other department chairs going through the same leadership transition. Together, you'll:
Reflect on how your first semester as department chair is going.
Share success stories, tips and strategies.
Ask questions and get feedback.
The series consists of three one-hour discussions. We will begin each session with a short lesson that will introduce key concepts and strategies related to the topic, and you'll have the chance to reflect on how you can implement those ideas in your own leadership practice. You'll then spend most of the session in conversation with other department chairs from across the country in exchanging ideas, sharing current practices, and providing space to ask questions. Each session may include a combination of large-group and small-group breakouts.
You may choose to attend some or all the discussion sessions. To get the most out of the series, we encourage you to attend all three; however, if you can only attend one or two, you will still benefit from the information and collective dialogue involved.
This discussion series is specifically designed for any/all department chairs or program directors who are in their first year as chair. Those chairs within their second year may also benefit as a way to reflect and refresh on your first-year experience.
Developing Your Executive Presence as Department Chair
November 16, 2023 | 1:00 – 2:00 p.m. ET
Executive presence is, in a nutshell, your ability to inspire confidence at all levels within the organization. Given the complex and ever-changing landscape within higher ed, it's more important than ever to inspire those with whom you work. But as a new department chair, this charge can feel daunting. In this session, we'll discuss what executive presence is, why it's important, and how it manifests in your day-to-day work.
The New Department Chair's Dilemma: Learning to Manage Commitments to Yourself and Others
December 5, 2023 | 1:00 – 2:00 p.m. ET
Shifting your role from faculty to department chair also means shifting your mindset from individual contributor to department convener, collaborator, and champion. You are now responsible for your own success, as well as for facilitating the success of others. As a new chair, you have commitments to many, and it can be difficult to know when and how to prioritize them. In this session, we'll discuss what it means to manage your commitments—both to others and to yourself—and how to maintain boundaries where needed.
Assess the Strategic Position of Your Department
December 11, 2023 | 1:00 – 2:00 p.m. ET
As a new department chair, you're likely being asked to hit the ground running and make important decisions that may impact your department for years to come. This can feel scary, since you probably also feel like you're missing important information for making an informed decision. In this session, we'll discuss how you can learn more about your department's history and strategic position within the college/university, so that you can start to fill the knowledge gaps and feel more confident about your decision making.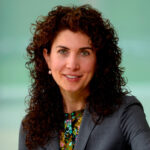 Robin Cautin
Provost, Sacred Heart University
Robin Lynn Cautin was named Provost of Sacred Heart University in October 2021. Robin served as dean of Sacred Heart University's College of Arts & Sciences from 2014-2021. Prior to her time at SHU, she served variously as department chairperson, dean of undergraduate education, associate provost, and professor of psychology at Manhattanville College in Purchase, NY.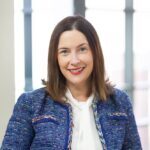 Kristen L. McCauliff, Ph.D.
Associate Provost for Faculty Affairs and Professional Development, Ball State University
Kristen is an Associate Professor in the Department of Communication Studies at Ball State University where she teaches classes and advises graduate students in the areas of rhetorical theory, criticism, feminism and media analysis. Her articles have appeared in a number of journals including Communication Studies, Women & Language, Rhetoric Society Quarterly, and Journal of Faculty Development.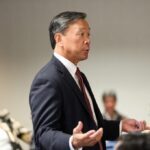 Don Chu
Dean Emeritus
Don is a native of New York. He earned his bachelor's from Oberlin College, master's and Ph.D. from Stanford University with specialization in sociology of education and formal organizations. At Skidmore College and California State University Chico he served as chair for ten years before deanships at the University of West Florida, California State University San Marcos and National University.

Questions About the Event?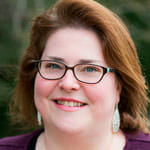 Lisa Lafflam
Senior Learning & Development Manager, Academic Impressions