Learn how to manage microaggressions as a faculty member to achieve greater psychological safety and personal effectiveness in the workplace.
As faculty in higher education, you have likely received some campus training on microaggressions. However, the way these incidents show up between and among faculty, administrators, and students is often very different from how they display in other areas of campus. If you are a woman or underrepresented faculty, have you reflected on how microaggressions might be disrupting your work? How do you navigate the conversation when you're the target of microaggressions?
Join us online for this free webcast recording to learn how microaggressions can trigger faculty, especially women and other underrepresented populations. Our expert speaker will offer three practical strategies for managing your response to microaggressions:
Recognizing and "naming" the behavior
Developing greater self-awareness
Learning how to respond and not react
Supplement Your Learning  
You may also be interested in our recently released and already superbly popular book, Fix Your Climate: A Practical Guide to Reducing Microaggressions, Microbullying, and Bullying in the Academic Workplace. Read a sample or purchase the book here.  
Who Should Attend
This free webcast is designed for new, mid-career, and seasoned faculty members who want to learn strategies for managing and responding to microaggressions.
Agenda
During this hour-long webcast, our expert will cover two crucial areas:
3 forms of microaggressions between faculty and staff

Microinsults
Microinvalidations
Intellectual theft syndrome
3 strategies for managing microaggressions for greater personal effectiveness

Recognizing and "naming" the behavior
Developing greater self-awareness
Learning how to respond and not react
Register for this Free Recording

To sign up for this session, please submit your details and sign up for future updates from Academic Impressions.
Instructor and Coach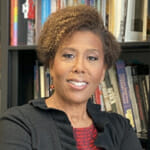 Ava Thompson Greenwell, PhD
Professor, School of Journalism, Media, Integrated Marketing Communications, Northwestern University
Ava is a faculty and leadership coach with more than 25 years of experience in higher education. Drawing upon nearly a decade of experience as an on-air news reporter, she brings a keen awareness of communication and presentation skills. In addition, she helps her clients to build capacity for results-oriented growth and effective impact as they face new challenges.
Ava leads a new faculty mentorship program at Northwestern University and addresses some of the unique challenges and opportunities facing women and faculty of color. She is earning her coaching certification through Coach Training EDU. In addition to teaching, she has held several administrative posts including associate dean for curriculum, department chair, and co-curator for the nationally recognized Ida B. Wells award.
Ava's research focuses on the intersection of race and gender, specifically black women broadcast journalists. Her forthcoming book, Leading Ladies: The Black Women Who Determine What You See On TV News will be published at the end of 2020. She recently completed her debut documentary called "Mandela in Chicago," a film about the city's anti-apartheid leaders who worked for Nelson Mandela's release and celebrated his 1993 visit to the Windy City.
Ava holds both a Ph.D. in African American Studies and a master's degree in broadcast journalism from Northwestern University. She currently serves as co-director of the South Africa Journalism Residency Program at the Medill School of Journalism, Media, Integrated Marketing Communications at Northwestern University.
Questions About the Event?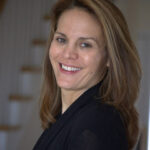 Moira Killoran
Director of Coaching, Academic Impressions