Join a cohort of peers to learn and practice the critical behaviors of strong leadership at any level.
Overview
True leadership is not granted by positional authority but rather earned over time and through specific behaviors. In higher education, where responsibility and authority do not always go hand in hand, it's imperative that we cultivate a model of leadership that prizes building trust, collaborating with others, and leading with purpose.
Join us online for a highly practical five-module bootcamp to learn a simple but powerful model for elevating and expressing your leadership, regardless of your role in the institution. Our expert instructor will anchor the concepts in the higher education landscape and help you craft a tailored leadership plan that identifies your areas of focus and your networks of support.
Learn the Five Core Leadership Practices
This bootcamp draws on "The Five Practices of Exemplary Leadership," a model proposed by Jim Kouzes and Barry Posner in their book The Leadership Challenge, that posits that leaders display some core behaviors at their peak no matter their culture, gender, age, or other identities. The five practices are:
Modeling the Way: Clarify and strengthen your leadership values
Inspiring a Shared Vision: Develop and communicate a shared common purpose
Challenging the Process: Navigate team and institutional changes
Enabling Others to Act: Build and motivate your team
Encouraging the Heart: Align your personal and professional goals
A Highly Personalized Experience
To preserve the intimate and interactive nature of this training, the bootcamp is limited to 30 participants. Register early to reserve your spot!
Who Should Attend
This program is ideal for both current and aspiring higher education leaders. Whether you have zero or many years of leadership experience, this bootcamp will help you reflect on your purpose and vision for the future. We encourage you to attend if you are aspiring to your first formal leadership role or if you are a Manager or Director-level, including Academic Chair, Program Director, or Assistant or Associate Dean.
Follow Through With Success Coaching
Have you ever gone to a training only to find that you came back with great ideas but don't have the time, support, or skills needed to make the changes?
Academic Impressions has produced thousands of trainings and we have learned that utilizing a coach after attending a conference helps provide accountability and bridges the training with the on-the-ground work of getting the job done.
As a result, we are now offering success coaching on select conferences.
Purchase this training + 3 one hour follow up success coaching calls
Work with an assigned coach who has extensive experience in higher ed.
Get individualized support to help you follow through on what you've learned.
Workshop your plans, run your ideas by someone and get additional help/practice.
To learn more, contact Moira Killoran at moira@academicimpressions.com or purchase the Bootcamp + Success Coaching product below.
What to Expect
In this Academic Impressions bootcamp, you will get:
A customized workbook to help you reflect on and apply the learning to your own context. The workbook is designed by Academic Impressions coaches and instructional designers with the intent to support your individualized learning.
An individual consultation to help you prioritize and implement your leadership plan and apply it to your individual context.
Group working time to get ideas and support from your bootcamp cohort.
Module 1
July 13, 2021, 11:00 a.m. – 2:00 p.m. ET
Principle 1: Modeling the Way
This welcome and kick-off provides an important time for us to get to know each other in the cohort. We will learn about each person's priorities so that we can align everyone's work and focus to their specific context.
Drawing on the principle of Modeling the Way, we will focus on ways to clarify your own values to find and strengthen your voice, explore the shared values of your team on campus, and set examples to align actions with shared values.
---
Module 2
July 20, 2021, 11:00 a.m. – 2:00 p.m. ET
Principle 2: Inspiring a Shared Vision and Principle 3: Challenging the Process
Given how leaders often work in silos, all leaders need to learn how to build a common purpose. In this session, we will first imagine and explore exciting and novel opportunities and find a common purpose to embody the principle of Inspiring a Shared Vision.
Even with a common purpose, all leaders need to explore ways to navigate the extensive changes faced in higher ed. Drawing on the principle of Challenging the Process, we will explore change leadership, understand how people experience change, and look at the foundations of effective team change.
---
Module 3
July 27, 2021, 11:00 a.m. – 2:00 p.m. ET
Principle 4: Enabling Others to Act and Principle 5: Encouraging the Heart
Central to leadership is building trust to inspire and motivate others. Focusing on the principle of Enabling Others to Act, we shift our attention to the propensity to trust and what it takes to facilitate relationships by increasing self-determination and developing competence.
In order to foster clear and transparent communication central for all successful leaders, we draw on the principle of Encouraging the Heart. We examine ways to recognize contributions by showing appreciation for individual excellence and celebrating values and victories. We will explore the variable to empathy by exploring the types of empathy and practicing level six listening.
---
Module 4
August 3, 2021, 11:00 a.m. – 2:00 p.m. ET
Reflective Workshop
This open house-style module is a chance for everyone to workshop their ideas, focus on their workbook, reflect on their learning, and find ways to integrate and implement ideas. Between Module 4 and 5, you will have the opportunity to meet with Therese Lask for consultation sessions to discuss priorities and implementation of your leadership plan and apply it to your individual context.
---
Module 5
August 10, 2021, 11:00 a.m. - 1:00 p.m. ET
Bringing it All Together and Next Steps
In our final session together, you will have an opportunity to present and get feedback on your leadership plan from the cohort. We will close the bootcamp by sharing ideas for how to maintain the momentum after this powerful learning experience.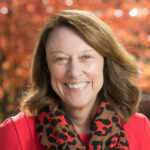 Dr. Therese Lask
Talent Development Specialist, Colorado State University
Dr. Therese Lask has held a variety of leadership positions in higher education throughout her 27-year career. Her experience ranges from working in private, public and community college with roles in Student Affairs, Academic Affairs, Development, and Operations. From a variety of roles and experiences, Therese has followed her purpose of helping individuals to grow and develop.
Questions About the Event?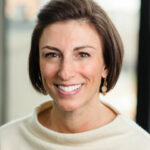 Christine Murphy
Online Training Manager, Academic Impressions
*All-inclusive members receive $250 off of conference registrations (in addition to the early bird discount if applicable).