Learn how to better partner with faculty to maximize your CFR efforts.
With the increasing competition in public research funding, CFR professionals must partner with faculty to maximize private funding. Discover how one CFR team increased dollars raised for faculty by tenfold by pulling the following success levers:
Creating awareness of available funding opportunities and educating faculty on what it takes to acquire those funds.

Gaining a deeper understanding of faculty financial needs and putting a plan in place to achieve their goals.

Positioning your team as a resource for private funding knowledge and best practices.

Using a project management approach that fosters mutual accountability between faculty and CFR staff to ensure everyone is on target to achieve their goals.  
Join us for this webcast where our speaker will explain how to partner with, engage, and train your faculty in order to maximize private funding.
Who Should Attend
This training has been designed for Corporate and Foundation Relations professionals who would like to partner with their faculty to increase private funding. The speaker will draw heavily on examples from working with private foundations, but the approach will also be applicable to those working in corporate engagement.
Sponsored research professionals, such as research development staff tasked with assisting faculty in seeking funding, would benefit from this training as well.
Agenda
Our expert speaker from University of Massachusetts Dartmouth will present two funding stories from their inception to the final stages, with emphasis on these three key areas below:
Creating Awareness Through Formal Training Sessions 

With the right level of preparation and quality in delivery, formal training sessions can serve as a funnel to identify interested faculty, learn their needs, and start building relationships.
Marketing and Branding Your Services 

Positioning yourself as a resource for faculty is at the core of your success. This part of the webcast will highlight how you can market and brand your services internally that can be applied to a variety of organizational structures.  
Creating Mutual Accountability Through a Project Management Approach 

Amidst fierce competition, the extensive work it takes to successfully apply and win a private grant takes strong project management skills. You will learn a project management and reporting framework to ensure faculty and grant offices are on track.  
Instructor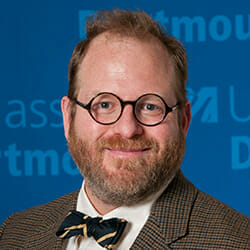 Ben Jones, MA, CFRE, PMP
Director of Corporate and Foundation Gifts at UMass Dartmouth
Ben blends his extensive Internet startup experience seamlessly into finding entrepreneurial approaches to increasing private foundation and corporate support in Higher Education. He has over a decade of experience in corporate and foundation relations, coupled with over fifteen years experience in Internet business development and production management. Over his career, he has raised over $30 million dollars, helped get several startups off the ground or achieve next level success, and managed hundreds of Internet development projects. His most recent work includes jumpstarting a CFR program for UMass Dartmouth that has resulted in a nearly ten-fold increase in faculty actively seeking private funding and the establishment of a holistic business engagement approach (inspired by an Academic Impressions workshop he attended) involving stakeholders from throughout the university.
In addition to his CFRE, Ben holds a Project Management Professional (PMP) certification that strongly influences his project-management approach to corporate and foundation relations. He regularly presents on organizational capacity building topics for environmental groups, has published articles on integrating technology into traditional non-profit work, and has provided fundraising training for a variety of audiences, including community groups and university faculty and staff. He and his family enjoy camping and hiking as often as they can, and Ben also gardens and keeps bees.
Questions about this webcast? Email us.
Product Information
For the live webcast, login instructions for the webcast will be sent twice via email – in the registration confirmation email, and again the day before the webcast. Please safelist webcasts@academicimpressions.com to ensure you receive these communications.
For webcast recordings, your recording is sent via email upon receipt of payment and within 10 business days following the live webcast. You will also be able to access your recording through your My Account section.