Take practical steps to initiate and sustain a substantive data governance program at your institution.
Strong data governance ensures that your institution is using information well when making data-driven decisions and complying with mandates around the collection, use, and sharing of data. Learn concrete, practical steps for building collaborative data governance that will improve efficiency and quality of service to students, employees, and campus partners. You will:
Understand legal, regulatory, and business requirements that necessitate data governance

Design a data governance framework

Establish critical personnel and systems resources

Make information readily available and discoverable to stakeholders
Attend the Conference
Want more? Come to our conference, Implementing a Strategic Data Governance Initiative on Your Campus, where you will learn how to initiate and sustain a substantive data governance program at your institution.
Additional Resource: Data Governance Implementation Workbook
As part of your registration for this webcast, you will receive a nine-page workbook that you can use to design, launch, and manage data governance at your institution. The workbook includes a data governance framework, roles and responsibilities, situational assessment, and pointers for selecting a data governance information system.
Who Should Attend
This program is ideal for anyone who participates in nascent data governance efforts and/or those who may be frustrated by a seeming lack of progress with such efforts at their institution. We encourage institutional researchers, institutional planning and effectiveness, information technology, and a wide range of functional/operational area managers to attend, including teams from enrollment management, student affairs, academic affairs, and business and finance.
Establishing a Data Governance Framework at Your Institution

a. Identifying drivers for data governance

b. Identifying stakeholders

c. Strategic direction vs. tactical & practical needs

d. Avoiding common pitfalls

Launching and Managing Data Governance

a. Obtaining a data governance information system

b. Establishing a culture of collaboration

c. Crafting data definitions and other vital deliverables

d. Collaborating effectively with vendors
Instructor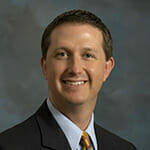 Mike Kelly, Ph.D., PMP
Chief Data Officer and Executive Director for Teaching and Learning Technologies, University of South Carolina; Founder and Co-Chair, Higher Education Chief Data Officers
Mike provides leadership in governing the University of South Carolina's data and information assets, ensuring the availability and accuracy of data for making decisions that advance the strategic priorities of the university's eight campuses and Palmetto College. Mike works with senior leaders and functional managers to develop a sustainable data governance framework comprised of data stewardship, data standards, data quality & integrity, and business intelligence. Read Mike's full bio. 
Questions about this webcast? Email us.
Product Information
What's included in your purchase?
Webcast recording – a recording of our live session that you can access anywhere, anytime.
For more details about this product, please visit our Product FAQs.