Created in 2006, Cornell Mosaic is the lead advisory organization of Cornell's diverse alumni communities. Cornell Mosaic collaborates with and serves several identity-based alumni communities under one centralized umbrella, and it's continuing to build upon already-strong participation rates.
In 2017, an exclusive evening with Cornell faculty and alumni experts at the National Museum of African American History and Culture sold out within six hours of opening online registration. One-thousand people were waitlisted!
Join us for this webcast and hear from Cornell's director of diversity alumni programs who will showcase Cornell Mosaic and give you advice on how to start similar programming on your campus. We'll discuss how data can fuel your programming, and we'll share sample programming and events.
Who Should Attend
This webcast is designed for alumni relations professionals and those looking to increase engagement with their diverse alumni populations through more intentional and inclusive programs.
Agenda
I. Laying the groundwork
Gathering student data
Building an effective pipeline of leaders and volunteers
Working with cultural centers and on-campus partners
II. Structuring programming and engagement opportunities
Examples that show collaboration between student affairs and advancement
Summarize best practice examples from each affinity group
You may also be interested in watching our webcast recording, Reengage Your Black Alumni.
Instructor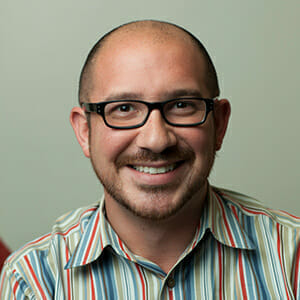 Matt Carcella
Director, Diversity Alumni Programs (DAP), Cornell University
Matt Carcella is the Director of Diversity Alumni Programs (DAP) which oversees and supports the diverse alumni associations (CBAA, CLAA, CAAA, CUGALA, and CNAAA) and Cornell Mosaic. In addition, DAP serves as a liaison between Alumni Affairs and Development and on-campus diversity programs. Additional areas of engagement include veterans, first-generation college student alumni, and COSEP alumni. Matt and DAP seek to engage all alumni in issues of diversity and inclusion and support the inclusion of diverse alumni in all aspects of alumni engagement and giving. Read Matt's full bio here.
Questions About the Event? Email this event's Program Manager, Christine Murphy.
Product Information
What's included in your purchase?
Live webcast session - a live presentation where you have the chance to ask questions and get personalized answers from our expert speakers. You must purchase the product prior to the live date in order to attend the live session.
Webcast recording - a recording of our live session that you can access anywhere, anytime.
For more details about this product, please visit our Product FAQs.