Learn the ABC Model, so you can take back control when difficult situations arise.
When encountering professional adversity, you can easily slip into "auto pilot" — behaving in ways that are comfortable but not necessarily constructive. Do you ever find yourself repeating the same behaviors, hoping for different outcomes? Do you find yourself growing discouraged, maybe even resentful, that things aren't going the way you're hoping?
Join us online and discover how to break those patterns of behavior and reset the way you respond to roadblocks. Our expert will introduce you to the 3-step ABC Model, which will invite you to reflect on how you can approach adversity more constructively. Resilience is not something you're born with. It's a skill you can build.
Who Should Attend
This webcast is ideal for individuals, especially women, who are looking to discover new ways of building resilience to better manage conflict, change, and/or work/life balance.
Agenda
1) Defining Resilience – You'll learn eight factors to help build your resilience.
2) The ABC Model: You'll practice this model to see how you can develop more constructive patterns of behavior when faced with obstacles. You'll learn how to:
A – ADVERSITIES - Identify adversities that most impact you, such as conflict, work environment, work/life balance, and change.
B – BELIEFS - Identify and adapt your beliefs and your reactions to those beliefs to help you overcome these adversities.
C – CONSEQUENCES - Identify the consequences of your beliefs and behaviors.
Instructor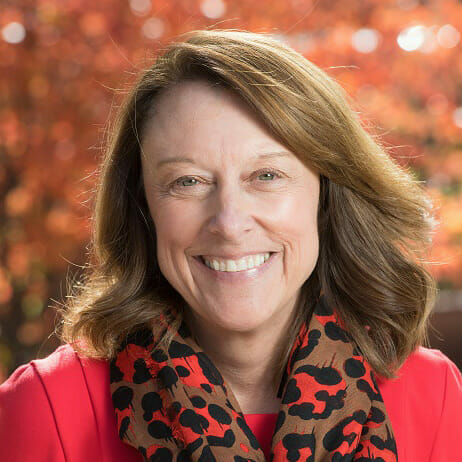 Therese Lask
Talent Development Specialist, Colorado State University
Dr. Therese Lask is a Training Specialist. Therese has worked in higher education for more than 25 years and as a consultant for the Gallup Organization for four years. As a consultant, Therese has helped organizations infuse a strengths-based philosophy to assist with building teams and helping individuals contribute their best at work. Read Therese's full bio here.
Questions About the Event? Email this event's Program Manager, Lisa Lafflam.
Product Information
What's included in your purchase?
Live webcast session - a live presentation where you have the chance to ask questions and get personalized answers from our expert speakers. You must purchase the product prior to the live date in order to attend the live session.
Webcast recording - a recording of our live session that you can access anywhere, anytime.
For more details about this product, please visit our Product FAQs.