Better engage and learn ways to celebrate first-gen students on your campus.
Institutions often struggle to support first-gen students as many of them hide their status or are unaware that they may qualify as first-gen. By helping students to self-identify, your student support teams are better able to connect them with first-gen faculty, alumni, and other students. Hearing from others who have had similar experiences and learning how they coped and dealt with various difficult challenges can be the catalyst the first-gen student needs to feel valued and understood and to complete their degree successfully.
Join us for this online training to learn how to support your first-gen students on your campus so they take pride in being the "first to go" in their family. This webcast is designed to give you a framework for supporting these students that will help you organize your efforts across numerous departments as a cohesive unit. During this webcast, you will learn how El Camino College and University of California, Los Angeles involved faculty and various departments on campus to improve the success of their first-gen students by creating online and in-person support programs and maintain the momentum of the programs.
Who Should Attend
This program will appeal to student support professionals who interact with first-generation students, including:
Directors of First-Gen Initiatives

Academic Advisors

Student Support Centers

Career Advisors

Directors of Residence Life

Financial Aid Professionals
Agenda
Engaging faculty and staff across campus in first-gen initiatives

Creating a first-gen support program

Maintaining momentum (e.g., communication strategies, online support groups, etc.)
Instructors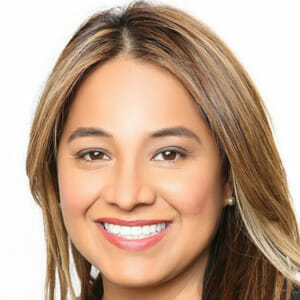 Cynthia Mosqueda
Faculty Coordinator for First Year Experience Programs, El Camino College
Dr. Cynthia Mosqueda is the faculty coordinator for the First Year Experience Program at El Camino College located in Torrance, California. El Camino College's FYE program has received accolades for exemplary program status through the Academic Senate for California Community Colleges and through the California Community College Chancellor's Office for outstanding contributions toward student success, transfer, and retention. In 2012, Dr. Mosqueda received the First Year Advocate Award from the National Center for First Year Experience and Students in Transition from the University of South Carolina for her work in helping first-year students transition into college life.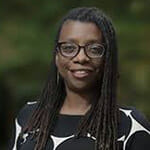 La'Tonya Rease Miles
Director, First Year Experience, UCLA
La'Tonya "LT" Rease Miles is the Director of First Year Experience at UCLA, where she works collaboratively with Residential Life, Student Affairs departments more generally and academic departments campus-wide to develop initiatives and to increase awareness of the first-year experience on campus.
Dr. Miles has established two successful programs for first-generation college students—one at UCLA and the other at Loyola Marymount University—both recognized for national Best Practices. She regularly consults with institutions nationally concerning first-gen students and also has advised local high schools (including Loyola High School and Verbum Dei High School) about developing programs on their campus. Finally, she established and manages a national Facebook group, "Empowering First Generation Students."
Questions About the Event? Email this event's Program Manager, Elizabeth Hubbell.
Product Information
What's included in your purchase?
Webcast recording – a recording of our live session that you can access anywhere, anytime.
For more details about this product, please visit our Product FAQs.