Break the unhealthy cycle 

and 

get a handle on your 

stubborn

 procrastination habits.
Research shows that approximately 25% of us are chronic procrastinators.  We tend to accept procrastination as an inevitability, and yet it can wreck careers, marriages, and health, if not managed.  If you fall into this category, you likely identify with this cycle: 
Cycle of Procrastination 
You have something to do.

 

You probably don't want to do it. Maybe you think it will take too much time, or maybe the details confuse you. In any case you're anxious about it.

 

To avoid the negative feelings and thoughts, you choose something else to do. The "something else" may be productive. Meanwhile, the original task waits for you, and you feel guilty for not completing it.

 

The shadow of the task leads to even more stress and even more avoidance. You experience self-talk like "I will feel like doing it later" or "I will have more time tomorrow."

 

You eventually start and finish the task, but it takes longer than it should and is usually a painful process.

 
Join us online to take the first step towards escaping this pernicious cycle. We'll offer 10 powerful strategies to deal with procrastination, and we'll bust the myth that you do your best work under pressure.   
Who Should Attend
If you identify with the cycle of procrastination described above, you will benefit from this session.  The strategies we'll share will help you emerge from the shadows of procrastination to produce better work.
Agenda
We'll explore 10 strategies that you can enact right away to deal with procrastination, including strategies to: 
Start the work

 

Reward the progress

 

Eliminate the distractions

 
You will leave with new ways of thinking about this age-old problem.  Procrastination is not a time management issue, and it does not enable your best work.
Instructor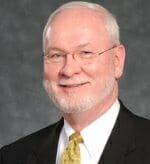 Pat Sanaghan
The Sanaghan Group
Dr. Sanaghan serves as the head of The Sanaghan Group, an organizational firm specializing in leadership development, executive coaching, strategic planning, and leadership transitions. Pat has worked with over 200 campuses and hundreds of organizations in the last twenty-five years. He has taught leadership to thousands of leaders in higher education, and helped over one hundred campuses conduct collaborative, transparent strategic planning processes. He is the co-author/author of six books, numerous articles, and several monographs in the fields of strategic planning, leadership, and change management. His most recent books include: Collaborative Leadership in Action and How to Actually Build an Exceptional Team. Dr. Sanaghan also serves as a board member of the College of Saint Benedict in St. Joseph, MN.
Questions About the Event? Email this event's Program Manager, Christine Murphy.
Product Information
What's included in your purchase?
Webcast recording – a recording of our live session that you can access anywhere, anytime.
For more details about this product, please visit our Product FAQs.