Get your interdisciplinary research projects off the ground by expanding seed funding options at your institution.
Interdisciplinary research projects tend to be more competitive for external funding and hold potential for high-impact results, but fostering these research projects can be rather challenging, especially in a resource-constrained environment.
One way to advance interdisciplinary research is to use seed funding mechanisms, smaller scale appropriations intended to make research projects more competitive before attempting to win external funding. Figuring out the best seed funding approach based on your budget is key. There are a number of ways you can use any budget amount to foster interdisciplinary collaborations among faculty.
Join us for this 60-minute webcast to hear how two speakers, from two distinct institutions, have used various levels of seed funds in creative and tiered ways to fuel interdisciplinary research efforts.
Who Should Attend
This webcast is well-suited for anyone trying to accelerate interdisciplinary research on their campus, including but not limited to, research administration and research development professionals, deans and VPs of research, and directors of research institutes and centers.
Agenda
In this webcast, our speakers will discuss the following points:
How interdisciplinary research can benefit your institution

How two different schools are using seed funding to further interdisciplinary research efforts (from little to no money up to the $100,000 level)

Faculty partnerships

Research clusters

Fellow seminars

Seed funding competitions

Grand challenges
Outcomes, returns, and benefits of seed funding projects
Instructors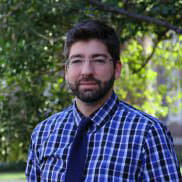 Nathan Blouin
Director, Office of Research Development, University of North Carolina Chapel Hill
Nathan has over 10 years' experience in Research Development and pre-award Sponsored Research Administration. In his current role, he constantly looks for new ways to support the research mission of the university. Read Nathan's full bio.
Caroline Brettell, Ph.D.
Cultural Anthropologist, Dedman College of Humanities and Sciences, Southern Methodist University
Caroline served as the Founding Director of the Dedman College Interdisciplinary Institute from 2012-2018, working alongside the Dean of the college to raise funds to support the institute and its programs. In addition, she chaired the committee to develop the vision statement for this institute, including formulating ideas for its signature programs. Read Caroline's full bio.
Questions about this webcast? Email us.
Product Information
What's included in your purchase?
Webcast recording – a recording of our live session that you can access anywhere, anytime.
For more details about this product, please visit our Product FAQs.