Our new ways of working remotely have presented unique challenges in terms of overseeing teams and projects. Many supervisors find themselves leading remotely for the first time and are looking for ways to motivate, maintain morale, and ensure accountability for their teams. In this webcast, we will look at three possible scenarios of team dynamics and discuss how to best lead within each of these. We will also ask the audience to share lessons learned as they evolve these new ways of working.
Who Should Attend
Anyone who is leading a team remotely and looking for better ways to build trust and efficacy while maintaining a balance of oversight and autonomy.
Agenda
In this webcast, we will explore how to manage a remote team in three scenarios:
A well-functioning team who has recently transitioned from in-person to remote
A new team in which members don't know each other well and have not had a chance to build trust before moving online
A dysfunctional team whose challenges have been exacerbated by the move to remote working
Instructor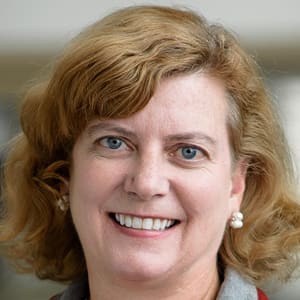 Julie Nash
Vice Provost for Academic Affairs, University of Massachusetts Lowell
Julie oversees retention and student success, curriculum, and accreditation at UMass Lowell. Prior to serving as Vice Provost, she served as Associate Dean for Undergraduate Studies in the College of Fine Arts, Humanities, and Social Sciences; as Honors Director; and as Gender Studies Director. In her work at UMass Lowell, she oversees a number of projects related to Student Success in partnership with the Dean of Students. Read Julie's full bio.
Questions About the Event? Email this event's Program Manager, Elizabeth Ross Hubbell.
Product Information
What's included in your purchase?
Live webcast session - a live presentation where you have the chance to ask questions and get personalized answers from our expert speakers. You must purchase the product prior to the live date in order to attend the live session.
Webcast recording - a recording of our live session that you can access anywhere, anytime.
For more details about this product, please visit our Product FAQs.