Implementing accessible teaching practices in the online environment can be daunting. Faculty are often not properly trained in these techniques and feel ill-prepared to apply them. However, there are simple steps instructors can take to make any online course more accessible, compliant with federal laws, and appropriate for students with a range of learning styles and abilities.
This webcast will help you take the initial steps needed to create more accessible content, keep accommodations services to a minimum, and minimize the risk for civil rights complaints about inaccessible offerings. You'll leave with practical ways you can adjust your course design, materials, and instructional methods so as to be more inclusive of all learners.
Who Should Attend
This training is intended primarily for those designing and/or delivering online courses who have little prior knowledge of accessibility requirements and practices and want to know how to get started. Both faculty themselves and those working with faculty to design online courses will benefit from this training.
Agenda
Definitions and Guidelines
We'll discuss the meaning of "accessibility," how it is defined by law, and what implications these guidelines have for creating classroom materials.
Design and Formatting Considerations
We'll cover ways to ensure your course materials are accessible to all learners and in compliance with federal laws, including creating content for screen readers, keyboard assisted technology, video captioning, layouts and headings, and the use of hyperlinks.
Creating Learning Opportunities for ALL Learners
We'll introduce ways to engage all learners through interaction and instructional methods that present content in multiple ways.
Instructor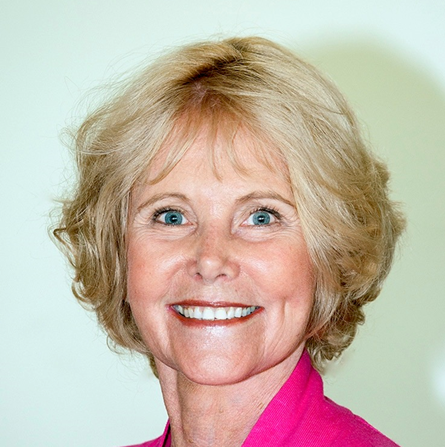 Sheryl Burgstahler, Ph.D.
Founder and Director of Accessible Technology Services, Instructor/Advisor of Online Learning, and Affiliate Professor in the College of Education, University of Washington (UW)
Sheryl founded and directs the DO-IT (Disabilities, Opportunities, Internetworking, and Technology) Center and the Access Technology Center (ATC) at the UW. These two centers promote the use of mainstream and assistive technology and other interventions to support the success of students with disabilities in postsecondary education and careers. They also promote the development of facilities, computer labs, academic and administrative software, websites, multimedia, and distance learning programs that are welcoming and accessible to individuals with disabilities. The ATC focuses efforts at the UW; the DO-IT Center reaches national and international audiences with the support of federal, state, corporate, foundation, and private funds. Read Sheryl's full bio.
Questions About the Event? Email this event's Program Manager, Alicia Miranda.
Product Information
What's included in your purchase?
Live webcast session - a live presentation where you have the chance to ask questions and get personalized answers from our expert speakers. You must purchase the product prior to the live date in order to attend the live session.
Webcast recording - a recording of our live session that you can access anywhere, anytime.
For more details about this product, please visit our Product FAQs.