How is your campus responding to the mental health needs of students?
With mental health issues and suicide rates on the rise on college campuses, most counseling centers don't have the resources to meet the needs of their students.   
Join us online to learn how Georgia Tech and the University of Alabama are mitigating this by training and engaging ALL staff to recognize when students need intervention and support. Both universities have adopted the Zero Suicide model – a framework used within healthcare to prevent and eliminate suicide. As the first expert to translate and implement this model into higher ed, Dr. Ruperto Perez will describe the model and give you advice on how you can design and implement a Zero Suicide Initiative on your campus. 
Who Should Attend
This webcast is ideal for counseling center administrators and staff who want to create a program that engages all employees across campus in promoting mental health. 
Agenda
Ruperto Perez will guide you through how to establish a Zero Suicide initiative on your campus including: 
1)  How a Zero Suicide Program Works – You will be introduced to the Tech Ends Suicide Together program, which launched at Georgia Tech and is currently being developed at the University of Alabama.   
2)  How to Design a Zero Suicide Program – You will learn how to design a similar program for your campus, including how to identify appropriate metrics, how to get buy-in and support, and how to identify appropriate resources. 
3)  How to Implement a Zero Suicide Program – You will learn how to implement the program once designed, including how to communicate, market, and manage the program.  
Learn How the Zero Suicide Framework was Adapted for Higher Ed
Download the Free Resource here.
Instructor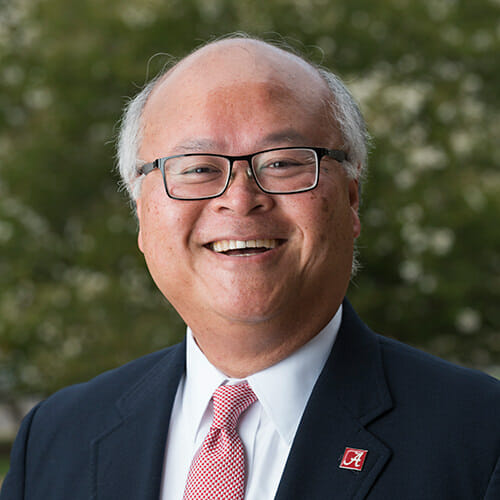 Ruperto M. Perez, Ph.D.
Associate VP for Student Health and Wellbeing, The University of Alabama
Dr. Perez is a licensed psychologist and former Director of the Counseling Center at Georgia Tech. During his tenure as Director, Dr. Perez spearheaded numerous campus-wide efforts, including the establishment of a peer counseling program, a collegiate recovery program, and a campus-wide zero suicide education and prevention initiative. Read speaker's full bio here.
Questions About the Event? Email this event's Program Manager, Lisa Lafflam.
Product Information
What's included in your purchase?
Live webcast session – a live presentation where you have the chance to ask questions and get personalized answers from our expert speakers. You must purchase the product prior to the live date in order to attend the live session.
Webcast recording – a recording of our live session that you can access anywhere, anytime.
For more details about this product, please visit our Product FAQs.