Make the most of your intrusive advising outreach.
You are likely already using intrusive/proactive advising to help students in danger of failing or dropping out. But are you effectively communicating with both staff and academically at-risk students to maximize your impact?
Join us online to learn how full-time advisors of undergraduate students can use intrusive/proactive advising to improve students' motivation and academic success. We'll share tips around timing and key messages for outreach, and we'll highlight ways to use data to improve your practice.
Who Should Attend
Administrators and frontline staff in academic advising roles will leave this online training better able to use proactive advising to effectively serve undergraduate students. These frontline staff members include:
Academic counselors, advisors, and coaches
Individuals in academic services or support programs
Directors and coordinators of student success programs and centers
Retention coordinators and specialists
Academic peer mentor trainers
Agenda
Our expert instructor will walk you through five key components of a successful intrusive advising process:
Making the most of critical timing in your outreach points
Improving interdepartmental communication
Using data and predictive modeling to inform your practice
Engaging students through coaching
Maximizing your content and delivery in student meetings
Instructor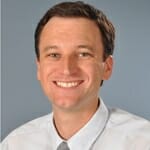 Joseph Connell
Assistant Vice President of Student Success, Ramapo College
As the Assistant Vice President of Student Success, Joe leads academic advising, career development, early alert, tutoring, new student experience, opportunity programs, and placement testing. Joe has presented, served, and received awards for his work in several national higher education organizations. Read Joseph's full bio here.
Questions About the Event? Email this event's Program Manager, Christine Murphy.
Product Information
What's included in your purchase?
Live webcast session – a live presentation where you have the chance to ask questions and get personalized answers from our expert speakers. You must purchase the product prior to the live date in order to attend the live session.
Webcast recording – a recording of our live session that you can access anywhere, anytime.
For more details about this product, please visit our Product FAQs.