Build confidence throughout the donor cultivation cycle and yield stronger results from your portfolio.
As a fundraising professional, you may feel unsure of how to move a prospect forward. In the early stages, how can you get the prospect's attention and ask questions that fuel your next moves? Later in the cycle, how can you assess motivations and strategize visits that will support your asks?
Join us online for a 4-part online training series that will help you create rigor in each phase of your process and offer new approaches to raise more dollars.
If the following statements from each phase of the donor cultivation cycle resonate, then this series is for you:
Outreach – "Getting in touch with prospects and donors is so much harder than I thought it would be, especially without a mature portfolio. I need to increase my successful contact rates and secure more visits."
Prospect Qualification – "Qualification is tough. I don't know how to do the right research or ask the best questions in order to get the best yield from a prospect. I want to know as quickly as possible if I should include this person in my portfolio or move on."
Visits – "I have plenty of wonderful meetings with donors and prospects, but they don't always yield clear next steps towards moving towards an ask. I want these visits to feel as productive as possible so that we're not wasting either of our time."
Understanding Donor Motivations and the Ask – "It's easy for me to articulate the needs of the institution, but I'm not sure if I always understand what motivates my prospect or donor. So, I don't always know what I should ask for or when to make it."
Who Should Attend
All frontline fundraisers – especially those new to the field – will learn effective techniques in donor outreach, information gathering, and solicitation. Advancement leaders and more experienced fundraisers can use this series to train others, get fresh perspectives, or validate their own approaches.
Agendas
Webcast 1: Outreach 
October 8, 2019 | 1:00 to 2:00 p.m. Eastern
Reaching out to a prospect and securing an initial appointment can be one of the most stressful moments for fundraisers. And yet, it's critical for building a portfolio and establishing a tone for future interactions with the prospect. This session will help you build confidence in the following essential outreach duties:
Planning calls based on prospect data and anchor appointments
Gathering vital information for calls
Securing initial appointments (including moving through assistants)
Overcoming objections
Webcast #2: Prospect Qualification
October 22, 2019 | 1:00 to 2:00 p.m. Eastern
The rules of engagement and qualification continue to evolve. Being able to qualify a prospect in a first meeting is critical. To help you get more from your conversations, this session will offer:
Discussion around what it means to truly qualify a prospect
Questions that will motivate your prospect
Ways to be more rigorous in prospect disqualification
Ways to use the qualification meeting to build your overall ask strategy
Webcast #3: Visits
November 5, 2019 | 1:00 to 2:00 p.m. Eastern
The middle part of the donor cycle is pivotal, but many gift officers aren't as disciplined as they could be in this stage to keep donors moving. This session will help you plan your next visit as part of a larger strategy and will specifically cover:
The importance of engagement and relationship-building
How to set a desired outcome and ensure your first visit supports it
Ways to be nimble and pivot during meetings
How to plan your next steps after the visit
Webcast #4: Understanding Donor Motivation and the Ask
November 19, 2019 | 1:00 to 2:00 p.m. Eastern
We'll discuss how the groundwork you've laid in earlier stages of the cycle will help you understand your donor and solicit them more effectively. This session will specifically cover:
How to better understand donor motivations
How to identify the best projects, dollar amounts, and timing
How to apply discipline and rigor to the ask
Instructor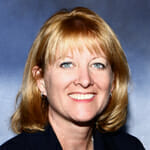 Kathy Drucquer Duff
Founder, KDD Philanthropy
Kathy is an executive advancement officer with over 20 years of experience helping non-profits and institutions transform the way they practice philanthropy. Kathy provides this expertise from her experience in higher education, where she developed fundraising plans that have secured gifts of up to nine figures.Read Kathy's full bio here.
Questions About the Event? Email this event's Program Manager, Christine Murphy.
Product Information
What's included in your purchase?
Live webcast session – a live presentation where you have the chance to ask questions and get personalized answers from our expert speakers. You must purchase the product prior to the live date in order to attend the live session.
Webcast recording – a recording of our live session that you can access anywhere, anytime.
For more details about this product, please visit our Product FAQs.