Florida State is one of the nation's top law schools in terms of alumni giving rate; learn how they cultivate this in current students.
To consistently engage students and compel them to give back, you must offer student philanthropy programming that builds — helping students progress in their philanthropic education. "One and done" is not enough.
Join us online to learn how a professional school is managing to build affinity and impressive patterns of giving through a 2-week student philanthropy campaign each spring. In the first week of Florida State University's College of Law campaign, student leaders spread the word about giving in a silent phase. In the second public week, leaders, faculty, and advancement staff issue challenges that give students the chance to access events, generate matching funds, and earmark funds for certain purposes.
While individual components of this campaign may not be unique, this is a very intentional model that emphasizes participation rather than dollar amounts. We can't promise that you'll be able to replicate FSU's success, but you'll leave with tangible ideas about how to proceed on your campus.
Who Should Attend
A strong student philanthropy program requires coordination and buy-in from a range of individuals across campus. Advancement professionals, especially those involved in alumni engagement, annual giving, and student philanthropy, should invite their executive champions and campus partners to this webcast.
This model can work for both undergraduate and professional schools.
Agenda
Impact of FSU's Model – We'll show you the significance of FSU's model and the impact it's making on their annual giving rate.
Backdrop of FSU's model – What do you need to know before taking on a program like this? We'll describe the key drivers of FSU's model and help you navigate potential barriers.
Anatomy of FSU's model – We'll take a deep dive into structure and processes of FSU's model, with a close look at the silent and public phases of their program. We'll also share how they successfully coordinate with multiple constituencies.
Advice for Getting Started – We'll offer advice for institutions who don't have an established culture of student philanthropy on campus, as well as steps for those ready to take their program to the next level.
Instructor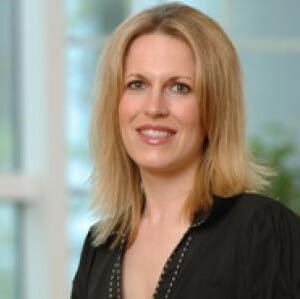 Becky Shepherd
Executive Director of Alumni Outreach and Engagement, Florida State University, College of Law
Becky has been with FSU since 2005 and her background includes work in both the public and private sectors. She has extensive experience in the areas of higher education administration, special event planning, public relations, marketing, alumni relations, and fundraising. Read Becky's full bio here.
Questions About the Event? Email this event's Program Manager, Courtney Biedermann.
Product Information
What's included in your purchase?
Live webcast session – a live presentation where you have the chance to ask questions and get personalized answers from our expert speakers. You must purchase the product prior to the live date in order to attend the live session.
Webcast recording – a recording of our live session that you can access anywhere, anytime.
For more details about this product, please visit our Product FAQs.