Many of us live with constant self-talk that undermines our confidence, courage, and resilience. You may tell yourself things like:
"I'm such an idiot."
"I never get it right."
"I'm just not smart enough."
"I'm way too slow at my work."
Sound familiar?
Join us online to learn how you can start developing your alternative voice – your inner coach – in order to become a more effective leader. You'll learn the neuroscience behind why we all doubt ourselves, and you'll discover a new technique that will help you think and act in more constructive ways.
Who Should Attend
This webcast is ideal for higher education professionals, especially women, who have difficulty believing in their own strengths and are ready to tap more of their leadership potential.
Agenda
To help you recognize and develop your inner coach, you'll learn the following:
The origins and neuroscience of the undermining voice
The four types of inner voices that undermine courage, confidence, and resilience, as well as how your inner critic enters into your personal and professional lives
A technique that will help you track your negative thoughts and patterns and help you craft a constructive inner-coaching message
Instructor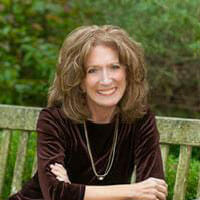 Beth Weinstock
Psychologist, Leadership Coach and Co-Founder of The Resilience Group
Beth is a leadership coach and licensed clinical psychologist, who balances a private psychotherapy practice and a leadership development consultancy in Narberth, PA. With her colleague, Dr. Jane Shure, she founded The Resilience Group which trains leaders to develop skills that expand their capacity to manage adversity, increase confidence when transitioning into new roles, maintain a grounded presence in the face of stress and promote a positive influence over those who work with and for them. Read Beth's full bio here.
Questions About the Event? Email this event's Program Manager, Lisa Lafflam.
Get this webcast and more when you
BECOME A MEMBER
A complete training package specifically designed for higher education:
Hundreds of hours of in-depth webcasts featuring best practices and supplemental resources
Unlimited access to hundreds of online trainings, resources, articles, and more across a wide range of higher education-specific topics
Free virtual trainings providing in-depth instruction and valuable networking opportunities (limited member seats available)
Engaging and instructional videos
Research-based reports exploring critical issues facing the industry
Articles and whitepapers with tips, how-to's, and case studies
Tools, templates, and other resources that can help you do your job better immediately
Proactive mentoring and support
$250 off online bootcamps, membership-capped virtual trainings, and in-person conferences
Use these resources to:
Start discussions and roundtables and talk through implications for your department or institution
Integrate and support current programs for women's leadership on campus or in your division
Boost existing Diversity, Equity, and Inclusion efforts with these unique women-centered resources
Support existing women's committees, groups, and networks by connecting them with resources and successes from other institutions
Allow access to the often-overlooked individuals to access these unique trainings on their own
ANNUAL MEMBERSHIP FOR YOUR DEPARTMENT
ANNUAL MEMBERSHIP FOR YOUR INSTITUTION
(Or Large Team, Division, College, or Advancement Shop)
Contact us to learn more about discounted pricing for larger teams.
Already a member?
Make sure every woman on your team or at your institution has access to continuous training.
Add more users to your membership or upgrade your subscription to enterprise-wide. Contact our team for help.