Learn how a tool you're likely already using can take your lectures from mundane to engaging in as little as 15 minutes.
We all know that there are benefits to infusing more interactivity into the classroom. But how can you make your classrooms more interactive in ways that are still easy and affordable to implement?
Join us online to learn how you can make your lectures more engaging. With Dr. Ed Steigerwald's expertise, you can create interactive lessons in as little as 15 minutes. Students in Dr. Steigerwald's classes report better learning experiences as a result of the interactivity in PowerPoint.
Who Should Attend
Faculty, faculty developers, and department chairs will enjoy this webcast by learning how their lessons can be made more interactive with little time and money.
Agenda
1) Demonstration of Three Types of Interactive Lessons
You will experience three levels of interactive lessons, ranging from simple to complex.
2) The Impact on Teaching and Learning
Hear how students have responded to interactive PowerPoint lessons in the expert's classroom.
3) Brainstorm Applications in Your Classroom
You'll leave with ideas for how these interactive lessons can be adapted to your classroom.
Instructor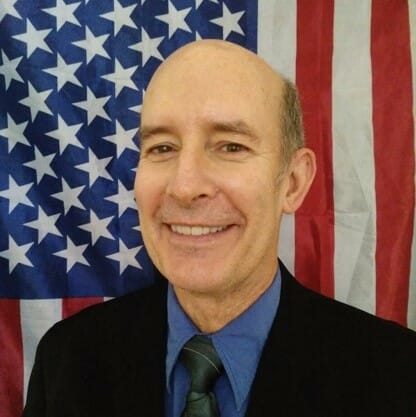 Dr. Ed Steigerwald
Associate Professor of Science and Management in Aviation, Middle Georgia State University
Dr. Ed Steigerwald is the former Dean of the School of Aviation and is now full-time faculty teaching advanced aviation courses and in the Regional Jet Flight Simulator. Teaching in these technical fields led him to explore better ways to present course content and he now designs, creates, and teaches all levels of interactive training courses using Articulate Storyline and PowerPoint. Read Ed's full bio here.
Questions About the Event? Email this event's Program Manager, Lisa Lafflam.
Product Information
What's included in your purchase?
Live webcast session – a live presentation where you have the chance to ask questions and get personalized answers from our expert speakers. You must purchase the product prior to the live date in order to attend the live session.
Webcast recording – a recording of our live session that you can access anywhere, anytime.
For more details about this product, please visit our Product FAQs.