Combat burnout and disengagement by finding more meaning and purpose in your work.
We've all heard different terms for the phenomenon currently taking place across our workforce: The Great Resignation, The Great Reshuffle, The Big Quit. These terms are catchy and apropos in many ways, but what they fail to take into account are the actual reasons why people are leaving their jobs in the first place. A big driver of turnover relates to the burnout and disengagement that seemingly everyone is feeling: higher ed leaders everywhere report repeatedly that they and their teams are exhausted. But it's more than that. Somewhere along the way during the tumult of these last two years, we've become more withdrawn and more disconnected as a collective from a sense of joy and meaning in our work.
But what if there were practices we could engage in—and that we could help our teams engage in—to rediscover the joy and purpose we felt in the past in our everyday work? Join us and your peers across the nation for a free webinar to discuss this timely issue. Inspired by the work of Marcus Buckingham and Arthur Brooks, we'll facilitate a conversation around questions like:
How can you identify, with specificity, what you truly love to do?
How might you craft or adjust your role to emphasize more of what brings you joy?
What strategies are you, your team, and/or your unit using to stay focused on joy, meaning, and purpose at work?
What barriers are you working to overcome, particularly when it comes to helping your team focus on what makes them happy at work?
You'll leave with ideas and strategies you can try both for yourself and the people you lead to find deeper engagement and purpose in your everyday work.
Who Should Attend
This training is designed for a broad audience of higher ed leaders across a variety of levels and functional areas. If you are looking for ideas and inspiration to help you and/or your team rediscover a sense of joy and meaning in their everyday work and want to share existing strategies that you or your team are employing to do the same, this discussion is for you.
Register for this Free Webcast

To sign up for this session, please submit your details and sign up for future updates from Academic Impressions.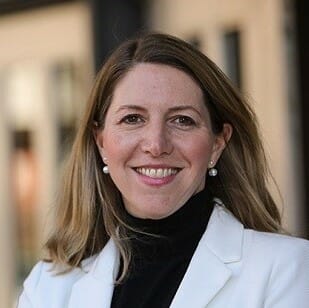 Kathleen Vinson
Professor of Legal Writing and Director of Legal Writing, Research, and Written Advocacy at Suffolk University Law School
Suffolk Law's legal writing program has been ranked in the Top 10 in the nation since 2013 by US News and World Report. Kathy has served as Chair of the American Association of Law Schools (AALS) Section on Legal Writing, Reasoning, and Research; President of the Association of Legal Writing Directors; a board member of the Legal Writing Institute; and an editor of the Monograph, Second Draft, and the Legal Writing Institute Journal. She also serves on the Massachusetts Supreme Judicial Court Advisory Committee for Professionalism in Practice. Kathy has co-authored two books, Mindful Lawyering: The Key to Creative Problem Solving and the book Legal Analysis: The Fundamental Skill. In addition, she has published numerous law review articles. She also received the Mary S. Lawrence Award from the Legal Writing Institute for pioneering scholarship and innovative curriculum or program design. Kathy has given numerous presentations on her scholarship, teaching, and leadership.
Questions About the Event?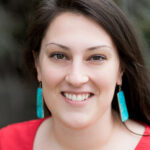 Sarah Seigle Peatman
Director of Learning & Development,
Academic Impressions