Learn how others are approaching revisions to the promotion and tenure process.
To ensure a fair and contextual evaluation around faculty promotion and tenure during COVID, many colleges and universities adjusted their P&T processes this past year. In many cases — compelled by the ongoing pandemic and the inequities it has brought to light — conversations about further revisions to promotion and tenure criteria are ongoing, centering around questions like:
How can we move away from emphasizing conventional student course evaluations and instead look to other forms of evidence of quality teaching?
How can we rethink or better measure what counts as service?
What adjustments can we make to the promotion and tenure process overall to make it more equitable for women and underrepresented faculty?
If you are an academic leader who is leading or involved in such conversations at your institution, we invite you to join us for a free recorded webcast to examine these and other related questions.
Through a facilitated dialogue with Matt Kinservik, Vice Provost of Faculty Affairs at the University of Delaware and Gabe Paquette, Vice Provost of Academic Affairs at the University of Oregon, you will gain valuable ideas and learn how other institutions across higher education are approaching this process.
Who Should Attend
This webcast has been designed for faculty affairs leaders, provosts, vice presidents for academic affairs, deans, and anyone else who may be interested or involved in discussions about reworking faculty promotion and tenure criteria.
Register for this Free Recording

To sign up for this session, please submit your details and sign up for future updates from Academic Impressions.
Instructors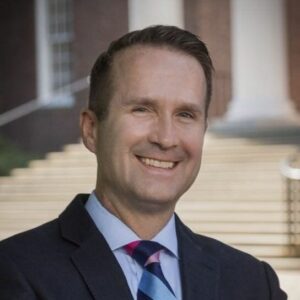 Matthew Kinservik
Professor of English and Vice Provost for Faculty Affairs, University of Delaware
As Vice Provost for Faculty Affairs, Matt provides support and oversight for all phases of faculty life at the University. In order to promote the highest academic standards and inclusive excellence, he advises the Provost on faculty recruitment, promotion, and tenure; assists the colleges in recruitment and mentoring; and oversees the promotion and tenure process. He has also served as Graduate Program Director, English Department Chair, and Associate Dean for the Humanities. He earned his BA and MA at the University of Wisconsin-Madison and his PhD at Penn State.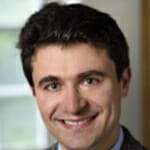 Gabe Paquette
Vice Provost for Academic Affairs, University of Oregon
In his role as Vice Provost for Academic Affairs, Gabe oversees faculty review processes, including those related to tenure and promotion. Gabe joined the UO as dean of the Clark Honors College in 2018. A professor of History, he is the author of three books, including The European Seaborne Empires (2019). He also coordinates the UO's Calderwood Seminars in Public Writing program. Gabe taught for almost a decade at The Johns Hopkins University, where he directed the Latin American Studies Program. In addition to his scholarship, he contributes semi-regularly to publications such as the Times Literary Supplement, History Today, and the Chronicle of Higher Education. Gabe received his PhD from the University of Cambridge.
Questions About the Event?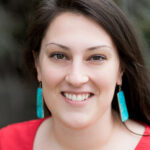 Sarah Seigle Peatman
Director of Research, Academic Impressions