Successful faculty researchers require intentional cultivation and support – join this bootcamp to learn key skillsets you need to navigate this process, such as planning, grant writing, and sustaining funding.
Overview
All too often, junior faculty embark on their research careers without a clear roadmap or foundational skillset. They arrive at their institutions fresh from graduate school and begin applying for grants—often unsuccessfully—without first taking the time to establish research goals, position themselves effectively as scholars and researchers, or receiving training on how to write effective grant proposals and deal with declinations.  
This bootcamp is designed to help set junior faculty up for successful research careers on the front end. Through six hands-on, cohort-based sessions, you will gain the tools and skills you need to build visibility and establish momentum early on in your research journey:  
Positioning as a scholar and researcher: How to set meaningful research goals and understand what advancement and progression looks like as a researcher/scholar.
Proposal development: The art and science of developing excellent grant proposals, including strategies for winning funds from a variety of federal and private funders.
Rising above failure—analyzing grant declinations: A methodology and Matrix tool to help you understand what happened and how to move forward when you encounter the inevitable experience of a proposal declination.
Sustainability and balance: ensuring a successful and rewarding research career:

Strategies and individualized planning to help you form

 healthy scholar-researcher habits and

 find

 the 

necessary 

passion and practicality to sustain your research ca

reer. 
A Highly Personalized Experience
Your registration for this bootcamp includes a 30 to 60-minute individual consultation with one of our expert instructors. A hallmark of the Academic Impressions bootcamp experience, the individual attention in this consultation will help you integrate the skillsets learned in the bootcamp into your unique research journey. To preserve the intimate and interactive nature of this training, the bootcamp is limited to 30 participants. Register early to reserve your spot!
What to Expect
This online bootcamp consists of:
Six live online sessions

 

happening

 weekly. 

O

ur expert instructors

 facilitate each session 

to help you 

explore 

the different research career milestones 

and 

equip you with key skills to navigate through them

.

 

The opportunity to work on real deliverables.

During the bootcamp, you'll work to create portions of d

raft proposals, practice elevator pitches, and craft act

i

on plans.

 You 

will

 complete short assignments in between sessions to help you practice and prepare for what's next.

Real-time feedback from instructors and peers.

You'll receive feedback on your deliverables from our expert instructors and others in the cohort as you go. 

One on one consultations.

The

 last session will conclude with 

a one-on-one consultation session with one of our expert instructors that will help you pinpoint your 

specific challenge

s

 and 

remaining 

questions. 
Who Should Attend
This bootcamp is designed for faculty who are—or wish to be—actively engaged in research.  This training will be especially valuable for junior faculty who want to establish their research trajectories and excel early with proposal success by securing funds for research. 
Follow Through With Success Coaching
Have you ever gone to a training only to find that you came back with great ideas but don't have the time, support, or skills needed to make the changes?
Academic Impressions has produced thousands of trainings and we have learned that utilizing a coach after attending a training helps provide accountability and bridges the training with the on-the-ground work of getting the job done.
As a result, we are now offering success coaching on select training.
Purchase this training + 3 one hour follow up success coaching calls
Work with an assigned coach who has extensive experience in higher ed.
Get individualized support to help you follow through on what you've learned.
Workshop your plans, run your ideas by someone and get additional help/practice.
To get success coaching, simply purchase the Bootcamp and add Success Coaching during registration.
Hear About the Bootcamp Experience
February 25 to April 1, 2022
Individual Dates: February 25, March 4, 11, 18, 25, and April 1, 2022
Session 1: Positioning as a scholar and researcher
February 25, 2022, 12:00 - 2:00 p.m. ET
The first session will give an overview of the career arc of research-active faculty with emphasis on how to prepare, position, and plan your milestones. You will acquire tools to turn short-term and long-term planning into action items, assess what resources are needed to achieve your goals, and understand where you currently sit in your research journey. 
---
Session 2: Understanding the funding landscape
March 4, 2022, 12:00 - 2:00 p.m. ET
This session will provide an overview of funding opportunities and help you determine the types of funding to pursue, both in terms of the appropriate agency and program.  We will cover different types of grants, including public v. private, contracts v. grants, ramp-up grants, and fellowship grants.  Lastly, you will prepare an elevator pitch to engage potential collaborators. 
---
Session 3: Writing the proposal
March 11, 2022, 12:00 - 2:00 p.m. ET
This session will focus on the process of proposal development and the mechanics of writing.  We will examine the difference between theory-based, need-based, and equipment-type research proposals.  Best practices for what makes a strong proposal will be shared including, time management, polishing, informal peer review, and responding to the RFP.   
---
Session 4: The review process and declinations
March 18, 2022, 12:00 - 2:00 p.m. ET
This session will focus on determining the best path forward when a grant proposal is declined. A Matrix tool will be introduced to help you understand why proposals get rejected and whether to revise and resubmit or move on to another idea. In addition to practicing the Matrix tool, you will get an insiders' look behind closed doors of the review process.
---
Session 5: Sustainability and balance
March 25, 2022, 12:00 - 2:00 p.m. ET
This session will explore the importance of being proactive in your research career and how to ensure your work is not done in isolation but with the next goal in mind. Our expert instructors will share information about steps to avoid derailing your journey, career management as a researcher, and partnerships and collaboration. 
---
Session 6: Managing and sustaining a research career trajectory
April 1, 2022, 12:00 - 1:00 p.m. ET
This last session will conclude with your specific challenges and questions to ensure you feel confident planning for and executing the different milestones. You will sign up for a one-on-one consultation with a subject matter expert to discuss issues specific to your situation.  
Rick Nader
Principal Consultant, Global Proposal Solutions
Rick has 30 years of experience developing teams and writing proposals to federal, private, and corporate foundations as well as international funding sources. He has helped hundreds of faculty become competitive. Rick has significantly contributed to over $100M in external awards across a broad range of funding agencies: NSF, NIH, DoD, Department of Energy, Department of Education, State Department, Department of Health and Human Services, as well as state, private, and international funding sources.
Warren Burggren
University Distinguished Research Professor- Developmental Physiology, University of North Texas
Warren's 40+ year career as a university researcher, educator and administrator has included faculty positions at the University of Massachusetts – Amherst, the University of Nevada, Las Vegas, and the University of North Texas. Additionally, he has been a visiting researcher at universities in Australia, Brazil, Canada, Denmark, Mexico, Panama and Taiwan, and has given hundreds of hundreds of invited and plenary lectures in more than a dozen countries.
Questions About the Event?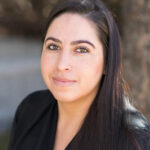 Alicia Miranda
Senior Learning & Development Manager
Academic Impressions